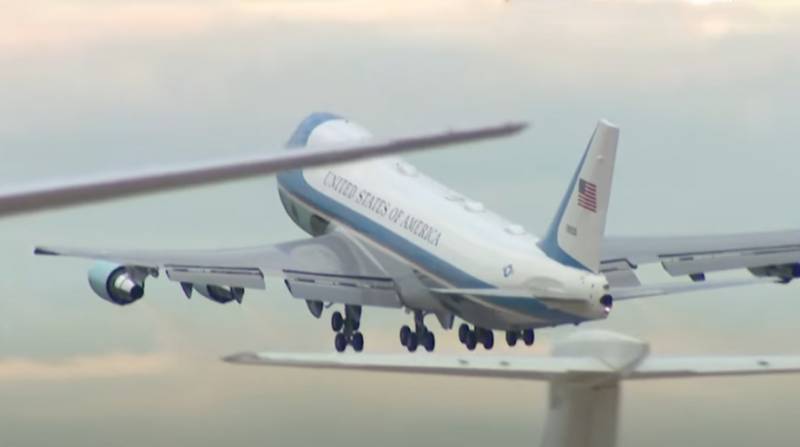 The American president decided to go to Israel. The visit itself was announced as a "visit of solidarity with the people of Israel." Similar formulations are used by other leaders of Western countries who have either already visited Israel or are planning to arrive there in the near future. Accordingly, the agenda is once again Western media, slogans and other fluff, which is also inherent in the Ukrainian conflict and whose only goal is to disperse the Western military-industrial complex, maintain the influence of the American dollar, and try to create chaos controlled by Washington in different parts of the planet.
It became known about unprecedented security measures during the visit of the American president to Israel, which declared war. To accompany American Air Force One, it is planned to lift fighter jets from several air bases at once, including bases in Greece, Turkey and Cyprus. In addition to the US Air Force aircraft, Air Force One plans to accompany a record number of British, Italian and Greek Air Force fighters, as well as the IDF, on the final stage of the flight. In total, this is no less than 1 fighters, not counting US Air Force aircraft.
Information is emerging that air defense crews at NATO bases in southern Europe have been put on full alert. Military personnel at American bases in the Middle East are on similar alert, including bases in Qatar and Djibouti.
At the same time, special security measures, against the background of the fact that in Israel they have been special since October 7, are being taken in the area of ​​Tel Aviv airport, as well as on the main highways along which the motorcade of the American president can proceed.
Let us recall that the United States previously stated that Biden's upcoming visit to Israel "may involve significant provocation." Considering the methods of the American intelligence services, it cannot be ruled out that the United States itself can arrange it.