As a result of the strikes, fires broke out at military equipment sites of the Armed Forces of Ukraine in Zaporozhye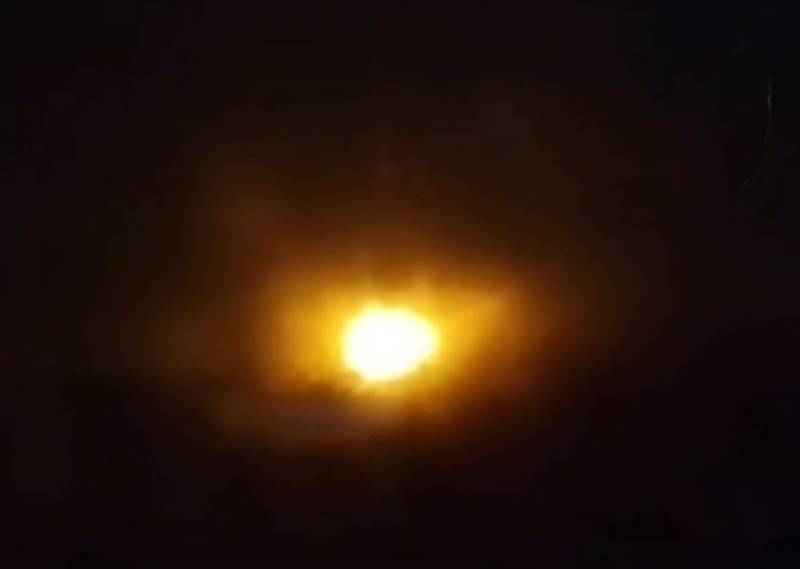 During the night, Russian troops launched a series of attacks on targets of the Kyiv regime, including in the territories occupied by the Ukrainian Armed Forces. Several strikes hit military and industrial facilities used for military purposes in Zaporozhye. The Ukrainian side tried to intercept Russian weapons, as a result of which the Ukrainian Armed Forces missile defense system hit one of the high-rise buildings.
As a result of the strikes, fires broke out at the locations of Western military equipment supplied to the Kyiv regime. Due to the fact that it was from the Zaporozhye region that American ATACMS missiles struck Berdyansk, it can be assumed that the retaliatory Russian strikes were aimed at destroying the launchers and the US-made missiles themselves.
Military facilities of the Kyiv regime in the Nikolaev region were also hit. According to the latest data, the location of the Ukrainian Armed Forces personnel has been hit.
Meanwhile, information has been confirmed that as a result of a strike on one of the targets of the Kyiv regime in occupied Slavyansk the day before, several Ukrainian military personnel, including officers, were liquidated. An obituary has appeared online for "master sergeant" (the rank in the Armed Forces of Ukraine is now a copy of the American one) Viktor Valko. The obituary says that Valko and a group of his "brothers" died during a combat mission while in Slavyansk, which was hit by a missile strike.