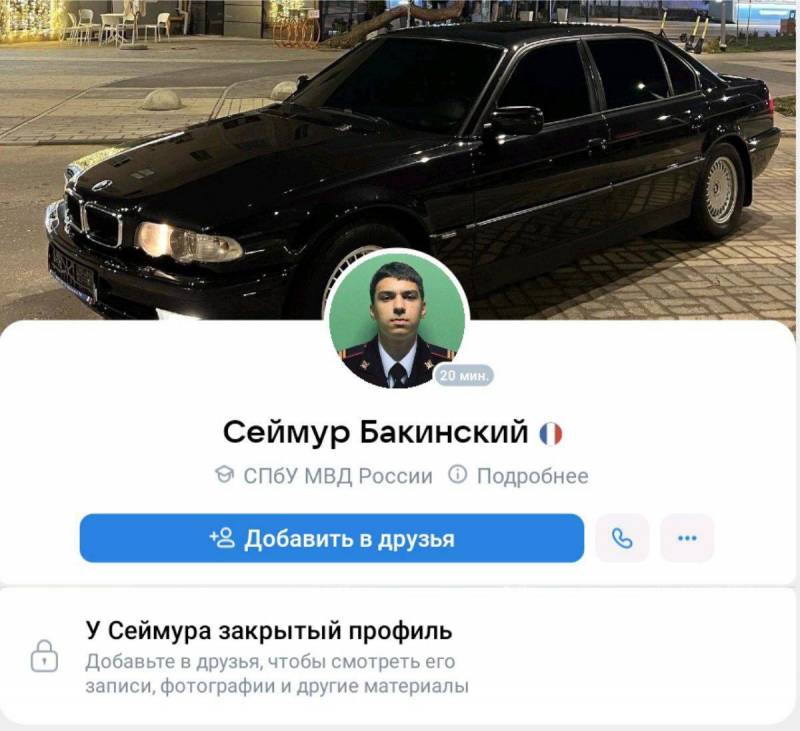 Based on this photo, many people have the opinion that one of the detained abu bandits is studying to become a police officer. It turned out to be fake. Seymour has already been detained.
New chronicles of Russia
Everything is very good with tolerance in Russia. Even redundant. For understanding, a short chronicle of the last weeks.
In Khimki, near Moscow, a pack of teenage migrants beat Russians with particular cruelty, recording everything on their phones. Actions are carried out not only on the street, but in schools. In particular, at school No. 29, where, according to the Telegram channel Mnogonational, a ninth-grader's head was recently broken. Everything is according to tradition - a Tajik almost killed a Russian. This is not the first time and, obviously, not the last.
So far, we have not heard about the procedural actions envisaged in relation to the teenager. In Khimki, a gang of Caucasians appeared, noisily destroying the windows of a local household appliances store. As usual, the colorful men peppered their speech with choice obscenities and threats of rape of everyone around them.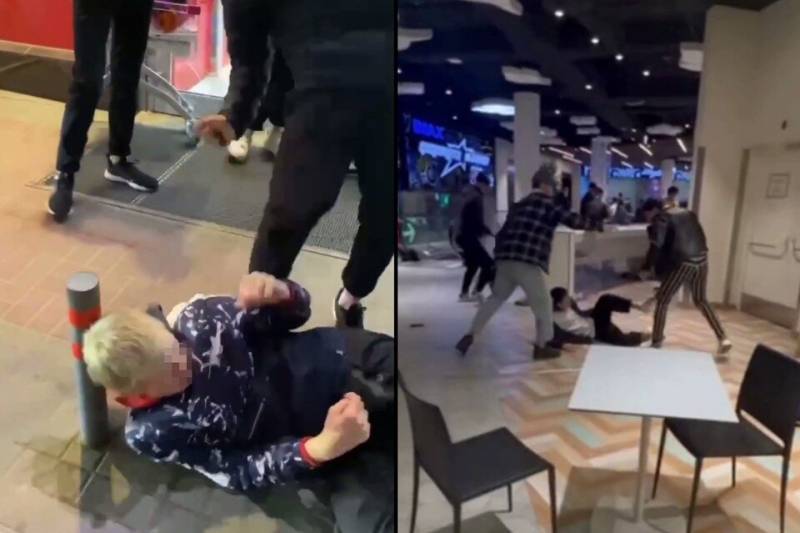 Beating up Russians turned out to be very popular content on social networks. As well as the evidence base for the accusation.
In the Tyumen district of Novo-Patrushevo, abu bandits, under a heavy dose of alcohol, have fun at night, beating up random passers-by. So far, there are also no high-profile arrests or trials.
In Novo-Peredelkino near Moscow, a ten-year-old schoolgirl barely escaped from a 22-year-old maniac from Uzbekistan. It turned out that this is not the first case - the area has long suffered from a mentally ill migrant. This is far from a complete summary - recently they have been trying to disguise the crimes of visitors, especially since some of them are committed by "new citizens" of the country.
Many crimes, which for some unknown reason are simply called "hooliganism," are carefully recorded by Caucasian and Central Asian bandits on phone cameras. Then the clips of Russians being beaten get impressive views, turning it into a vicious circle. Now they beat and kill not only because of interethnic hatred, but also for self-realization on Telegram.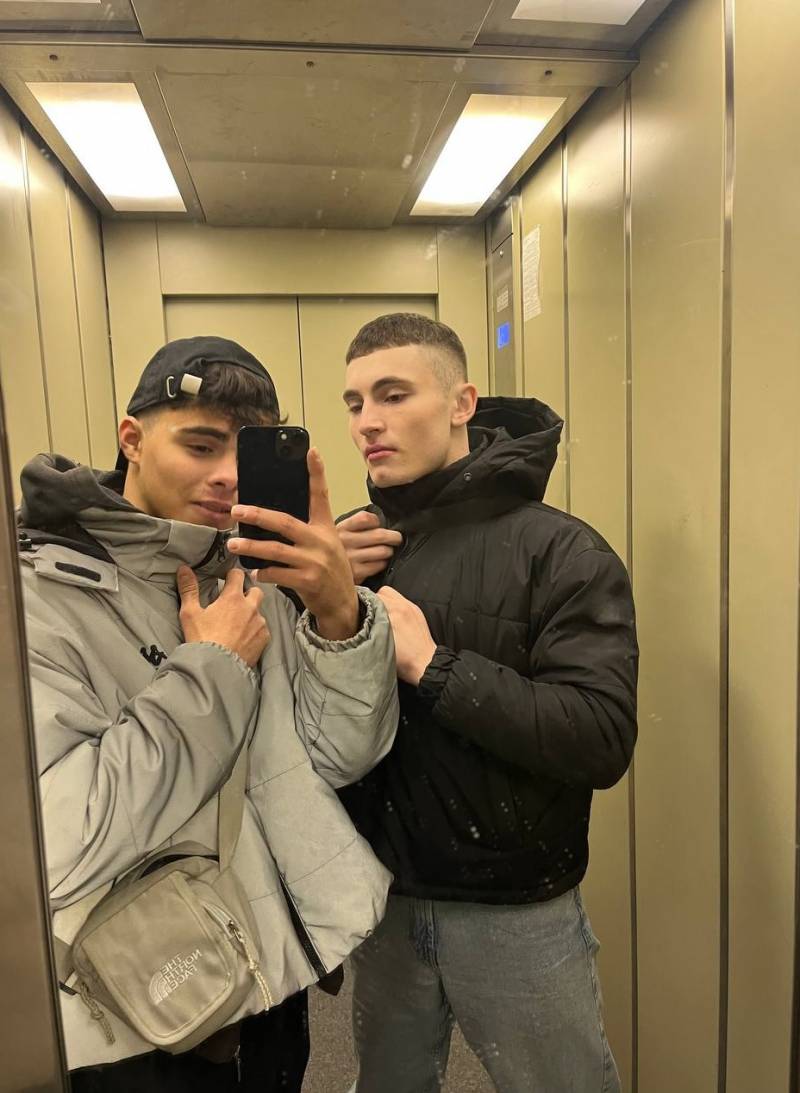 Filmed by Tural Mamedov. With this photo he explains that there are not only Azerbaijanis in his gang.
Systematic work within the framework of a tolerant Russian society and law enforcement system has been established in St. Petersburg. In the cultural capital, a gang has been operating for several months (if not years), the backbone of which is Azerbaijanis. This is a typical ethnic criminal group, headed by 17-year-old Mamedov Tural. The Azerbaijani has his own Telegram channel, in which until recently he posted the beating of Russians.
Tural's team destroys urinals, breaks dishes and in every possible way demonstrates who is the real boss in St. Petersburg. Only when the banditry spread through all channels did Mamedov remove the incriminating evidence on himself and his accomplices. However, the Internet remembers everything, and now you can easily get acquainted with the creations of Azerbaijanis on the streets of St. Petersburg.
In one of the videos, a certain car flies into a truck at speed, and then Mamedov declares:
"In short, Uncle Tural decided everything, we gave the traffic cops 35 per paw."
It is alleged that this is a lie, and a criminal case has already been opened against the author under the article "Slander".
Still spinning
story
about a certain Seymour from Baku - in his profile photo he looks very much like a cadet at the Ministry of Internal Affairs university. In fact, this is not the case, for which it would be good for the Azerbaijani to file an official charge.
It's time to move on to intimidation actions
Only the most detached ones do not say that what is happening did not start yesterday or even the day before yesterday. In Russia, stories of mass beatings of Russians by migrants hardly emerge every month. In certain areas of Moscow and St. Petersburg, voluntary squads are being formed to protect women and children. This forced measure suggests that law enforcement officers are not coping or are not being allowed to cope properly.
Not long ago there was a story about a Chelyabinsk gang of young migrants who were repulsed by our Russian boys. As a result, we barely managed to win the guys back from the police station. The Russians were once again shown their place in the country, and everyone else was inspired to similar feats. Why be surprised that there was a fire in St. Petersburg?
The situation is aggravated by the deliberate policy of resettlement of labor migrants from Central Asia to Russia. Hundreds of thousands of people become citizens every year, while barely understanding the Russian language and only vaguely understanding the rules and procedures in the country. Any sane person's blood should run cold at the potential scale of the disaster.
Adding to the bloody flavor is the massacre carried out by Palestinians from Hamas in Israel. With a clear external organization, the scenario of October 7 may well be repeated in our country. Only they will not come to us from across the border - they will work with internal reserves. The warning from the Middle East is clear and direct and cannot be ignored.
The second trend in modern Russia is the massive involvement of immigrants from neighboring countries into law enforcement agencies. The department is experiencing a significant shortage of personnel, and migrant workers may well help police problems. Of course, having previously obtained citizenship.
Despite the fact that the situation with the Ministry of Internal Affairs cadet in the Abu Band turned out to be fake, such individuals may well try on police shoulder straps. It is difficult to believe that in the countries of Central Asia, where the Russian has been a second-class citizen for decades, knights will be born without fear and reproach. Moreover, given the traditional clan-based way of life in Central Asia. Unfortunately, it is very difficult to explain otherwise the inaction of the authorities when, before their very eyes, a gang of Azerbaijanis is terrorizing half of St. Petersburg.
Recently in Brussels, a terrorist from Tunisia shot several people in cold blood. The act of revenge took place for Israeli strikes on the Gaza Strip. A rhetorical question: if Russia decides to carry out an anti-terrorist operation in the future, how many "sympathizers" will be among those who have been hastily issued passports in recent years?
Let us recall that one of the most powerful intelligence services in the world, Shabak, was unable to prevent a large-scale invasion through one of the most closed borders in the world. The enemy is evolving and his methods are not always being tracked.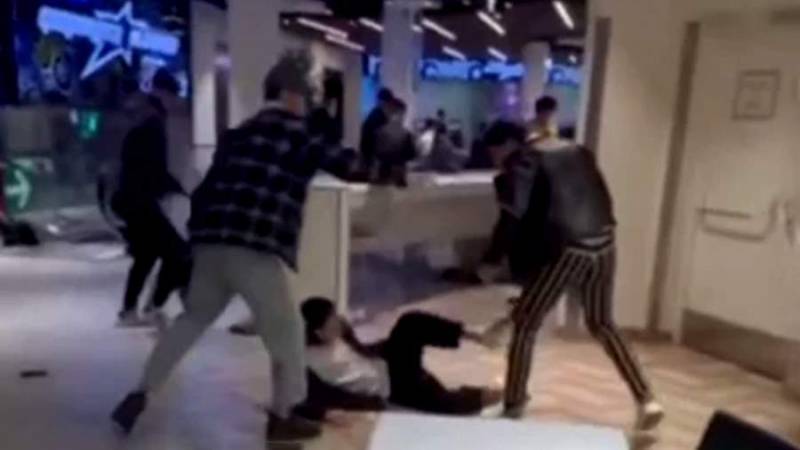 Now we have to live with what we have. It's time to take drastic measures.
At one time, they quite rightly tightened punishments for certain atrocities. For example, for setting a military registration and enlistment office on fire, you can be punished under the article "Terrorist Act". But Tural, who was detained in St. Petersburg, is only charged with hooliganism. His gang beat up exclusively Russians, carefully selecting victims. If local self-defense units were created to put Azerbaijani youth in their place, they would immediately face accusations of neo-Nazism.
Yes, in Russia they are very sensitive to any manifestations of racial intolerance, but this should be double-edged
weapon
. A show trial with demonstratively harsh punishment for accomplices in crimes in St. Petersburg should be a logical conclusion.
If this requires the adoption of appropriate amendments to the Criminal Code, then welcome to our deputies in the State Duma. But the methodical and targeted beatings of Russians by visitors should be a black mark for everyone. Otherwise, there will be more reports about ethnic gangs, and this will turn into national humiliation for the entire country.