Shipbuilding shipyard "Vympel" completed factory sea trials of the 4th rank patrol ship "Burevestnik"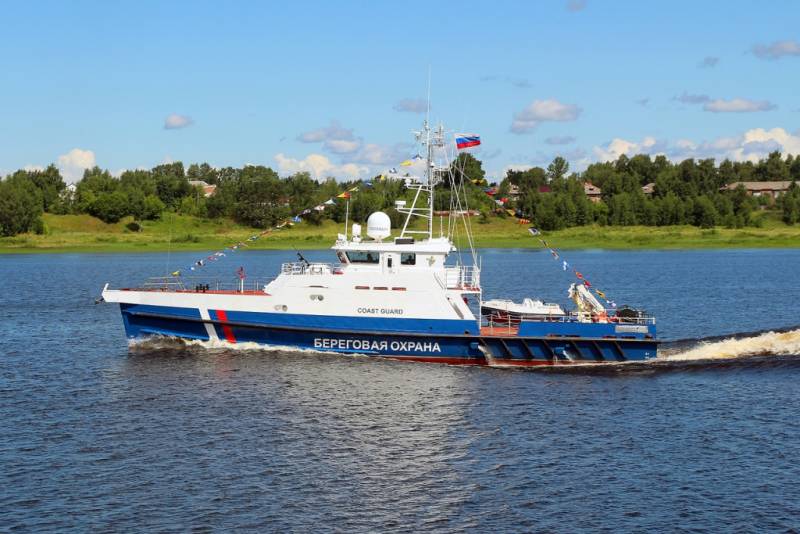 Factory sea trials of the 4th rank border patrol ship "Burevestnik" of project 03050 (code Guys), built for the Border Service of the FSB of Russia, have been completed at the Rybinsk Reservoir. The press service of the enterprise reports this.
The patrol ship "Burevestnik" of the 4th rank of project 03050 (code Huys) has completed factory sea trials and has already left for the external delivery base, where state tests will be carried out. Go to serve a ship on the Black Sea, but this is preliminary information.
The new patrol ship, and in fact a boat, is part of a series of 4th rank ships of Project 03050 of seven units being built in Rybinsk for the Coast Guard of the FSB Border Service. In total, during the period 2018-2020, Vympel built and delivered the PSKR Orlan, Korshun and Krechet, Grif and Sarych, which serve in the Black Sea based in Kerch. "Burevestnik" should also go to the Black Sea. The seventh ship in the series is under construction.
The laying ceremony of the Burevestnik PSKR took place on December 18, 2020, and was launched on July 4, 2023. The transfer to the customer is planned for this year, but Vympel does not indicate the exact timing.
Characteristics: full displacement - 131 tons, overall length - 30,8 m, width - 6,7 m, draft at the highest displacement - 2 m, speed - 18 knots, max. cruising range - 2000 miles, autonomy - 20 days, main engine power - 3X800 hp YaMZ 8401, crew - 5 people, armament - 1 machine gun.
Project 03050 of a border patrol ship was developed by the Vympel design bureau jointly with the Central Marine Research Institute
fleet
(TsNIIMF) and is a further development of the project 1496M1 "Manatee", taking into account the wishes of the border service of the Russian Federation. PSKR combines the qualities of a patrol ship and a tugboat.
"Shipbuilding plant "Vympel"