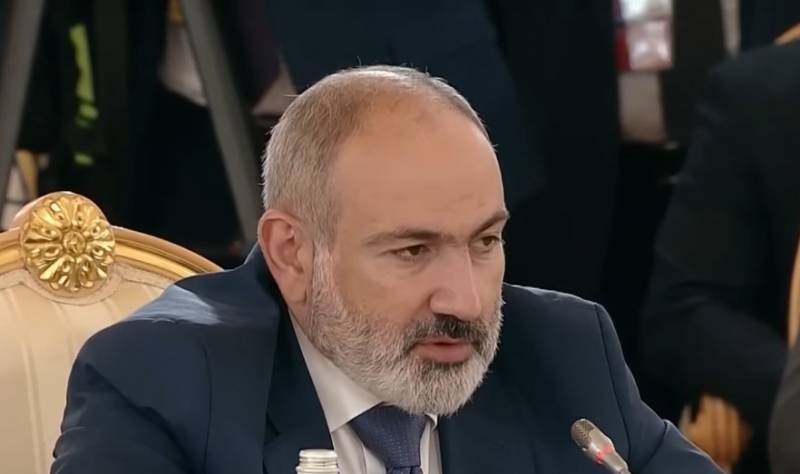 Having retained power despite the events in Nagorno-Karabakh and the subsequent popular unrest in Yerevan, Armenian Prime Minister Nikol Pashinyan today spoke in the European Parliament, making a number of high-profile statements.
In particular, the politician emphasized that his country's relations with the EU are based on a single system of values. Moreover, Pashinyan emphasized that Armenia is ready to get closer to the European Union as much as the commonwealth itself allows.
I am convinced that democracy can provide peace, security, happiness and prosperity
- said the head of the Armenian government.
It is worth recalling that we already heard something similar in Ukraine in 2013. Then the Maidan happened, led by Ukrainian nationalists who also declared their commitment to democratic values. A little later, these "values" manifested themselves in the shelling of Donbass cities from artillery and
aviation
, which lasted for 8 long years.
However, even now "democratic and European-integrated" Ukraine continues to kill Russian people and destroy the infrastructure of our cities to the delight of its Western patrons.
Of course, one can assume that Armenia will take a different path and will not spoil relations with Russia. However, the facts rather indicate the opposite.
Firstly, Yerevan, which is a member of the CSTO, recently held joint exercises on its territory with the American army.
Secondly, in addition to his commitment to democratic values, during his speech at the EP, Pashinyan spoke about the hybrid war that was waged against his country starting in 2020, which led to the loss of Karabakh. At the same time, the Armenian prime minister accused his allies of a "conspiracy" that almost led to a coup in his country.
During the period when one hundred thousand Armenians fled from Nagorno-Karabakh to Armenia, our security allies not only did not help us, but also made public calls for a change of power and the overthrow of the democratic leadership in Armenia
- declared Pashinyan.
Regarding the allies, it is not difficult to understand who the head of the Armenian government had in mind, who has already repeatedly blamed Russia for all the troubles.
At the same time, like the current Kiev regime, the leader of Armenia does not provide any evidence to support his words.