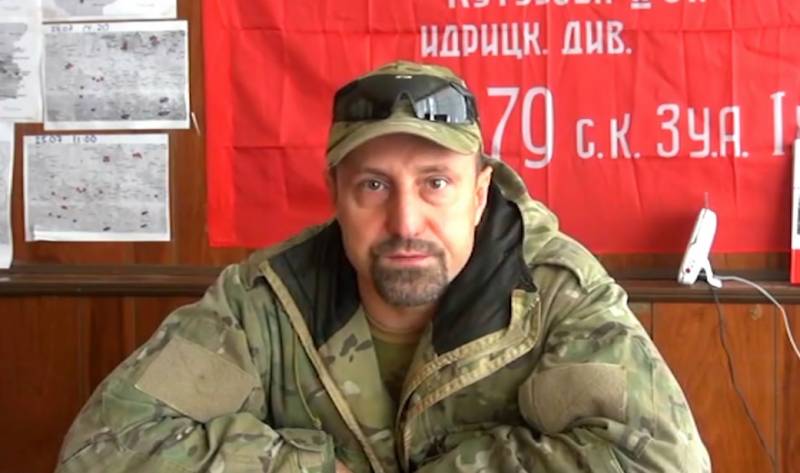 Deputy Head of the Russian Guard for the DPR, Alexander Khodakovsky, spoke about existing problems regarding the provision of proper medical care to soldiers of republican military formations that are not included in the system of the Russian Ministry of Defense.
In his Telegram channel, Khodakovsky recalled that these formations, before the start of the Russian special operation in Ukraine and the annexation of the DPR and LPR, conducted military operations against militants of the Kyiv regime on the front lines of the front. After the start of the Northern Military District, units of the DPR Ministry of Internal Affairs often marched at the forefront of the Russian army, successfully completing assigned combat missions.
Meanwhile, relations between various power verticals, as a rule, are not easy, and this, unfortunately, often affects specific people. There are often cases when fighters who are part of the Ministry of Internal Affairs, and who show no less heroism than military personnel of units of the Russian Ministry of Defense, are much less likely to be nominated for state awards. Thus, in one of the battalions, thirty of whose soldiers were killed and one hundred and fifty-six were wounded, only nine soldiers were nominated for awards.
In addition, according to Khodakovsky, after the transformation of volunteer units into official ones, certificates with seals of former volunteer battalions were no longer recognized, which significantly complicated some procedures.
Khodakovsky also emphasized that, in addition to awards, there are other situations that are difficult to explain. For example, two soldiers who were part of the DPR Ministry of Internal Affairs and were treated in medical institutions of the Ministry of Defense were discharged from the hospital immediately before undergoing prosthetics, being recognized as "strangers." They were provided with the necessary emergency assistance, but were denied prosthetics, citing the fact that they did not belong to the military department.
The deputy head of the Russian Guard for the DPR recalled that in the trenches fighters are not divided into departments and such an attitude is unacceptable.