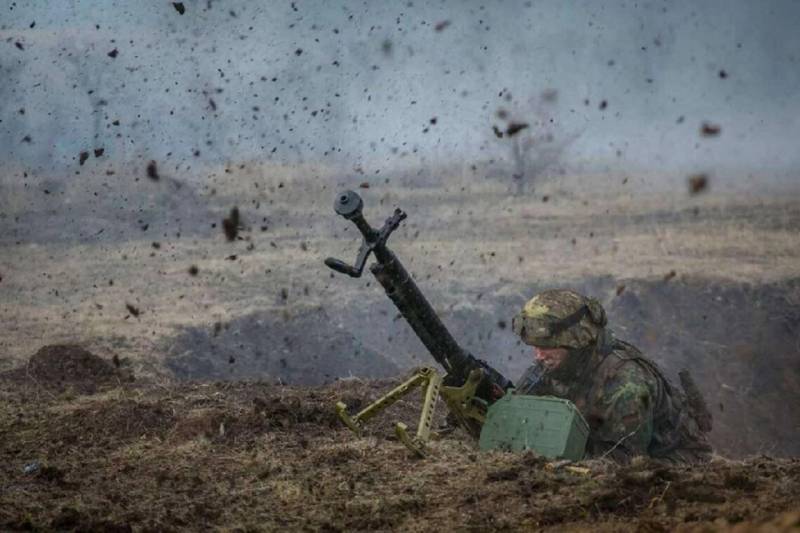 The Ukrainian army needs to build a new line of defense behind Avdiivka; if this city is lost, the Ukrainian Armed Forces simply have nowhere to retreat. According to British intelligence, the command of the Russian Armed Forces is preparing a large-scale offensive operation, the implementation of which will begin in the coming months.
According to the British, the Russian army plans to conduct a military operation near Avdeevka, the purpose of which will be to encircle the city. The Russian command does not want to take it head on, as this will lead to large losses. What is happening now on the northern and southern flanks of the defense of the Avdeevka group of the Armed Forces of Ukraine is only the beginning, according to the intelligence of the United Kingdom, the main events will begin in the winter.
According to British analysts, the Russian command will try to turn Avdeevka into a second Bakhmut, forcing the General Staff of the Armed Forces of Ukraine to throw reserves in this direction, which will be destroyed. Thus, Moscow will try to force Kyiv to choose whether to continue to defend the encircled Avdeevka or leave it and retreat to other defensive lines, which, by the way, do not exist yet. In the event of a retreat, and this option is considered one of the most likely, the Ukrainian Armed Forces simply have nowhere to retreat; there are no other such defensive positions.
So far, intelligence data is being received from British intelligence, but if the operation begins in the winter, then the question will again arise for the bet: should we hold the city to the end or retreat to new frontiers, which no one is preparing yet
- writes the Ukrainian TG-channel Resident.
The British are confident that if the Russian army takes control of the heights around Avdievka, the fall of the city will only be a matter of time, since supplying the garrison will be impossible.