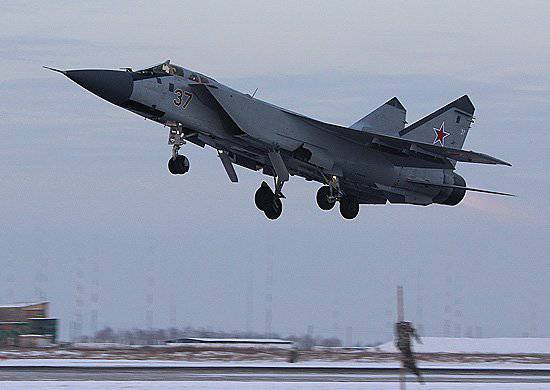 Deployed in the Krasnoyarsk Territory
aviation
the Kansk group of the command of the Air Force and Air Defense of the Central Military District (CVO) was completely re-equipped with modernized MiG-31BM fighter-interceptors.
"Today, the number of aircraft of the air group has been brought up to the required staff size, which allows to solve combat missions in full. The 100% fleet is equipped with upgraded MiG-31BM airplanes. The pilots of the air group operate fighter-interceptors not only during all types of flight training, but also when they are in combat duty, "said Major-General Viktor Sevostyanov, commander of the Air Force and Air Defense forces of the district.
The largest aviation group in Siberia is in combat duty for the air defense of industrial, administrative and military facilities. On its rearmament took more than a year.
In 2013, the District Air Force and Air Defense Command plans to equip the Bolshoe Savino air group deployed in the Perm Territory with modernized MiG-31BM airplanes.