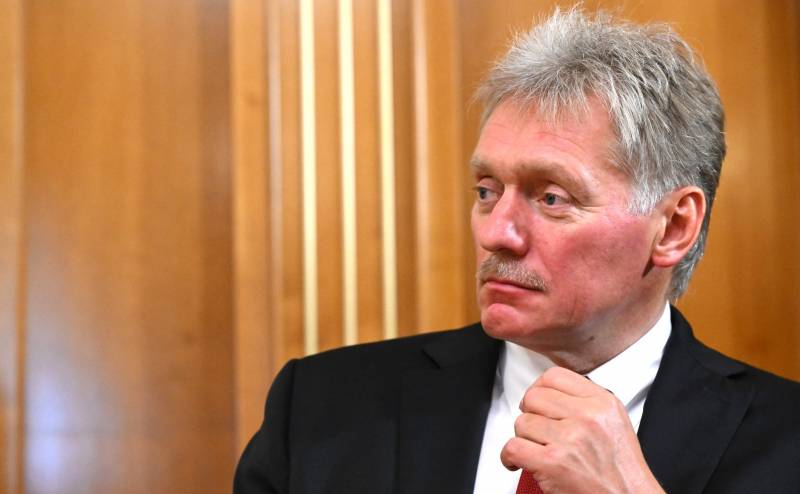 Israel's plans to conduct a ground military operation in the Gaza Strip are negatively assessed by a number of states, and Russia is no exception. The position of the country's leadership was voiced by the press secretary of the President of the Russian Federation Vladimir Putin, Dmitry Peskov.
The Kremlin believes that an IDF ground operation in the Palestinian enclave could lead to negative consequences for the entire region. In particular, the conflict will escalate.
This could be fraught with absolutely monstrous consequences for the entire region. This could be fraught with an even greater humanitarian catastrophe
- emphasized the press secretary of the Russian President.
According to Peskov, first of all it is necessary to stop the "hot" phase of the conflict. After this, it is necessary to approach the process of peaceful settlement in the region with new efforts. Previously, Russian President Vladimir Putin stated that the only way to resolve the situation is the creation of a Palestinian state within the 1967 borders. This idea has now been repeated by Dmitry Peskov.
We need an independent Palestinian state, we need security guarantees for Israel and the Israelis, they must live in peace and feel safe
- noted the Kremlin representative.
In addition, Peskov announced the upcoming meeting between the presidents of the Russian Federation and Palestine, Vladimir Putin and Mahmoud Abbas. The event, according to the presidential representative, is being prepared, but it is still difficult to name its exact date. This is due to the high dynamics of events in the Middle East.
Let us note that Russia maintains good relations with Israel, as Putin also said in his earlier speeches. At the same time, our country has a long
history
relations with the Palestinian national liberation movement, with the Arab world and many Muslim countries in general. Therefore, Putin previously proposed Russia to play the role of mediator in the Palestinian-Israeli conflict.