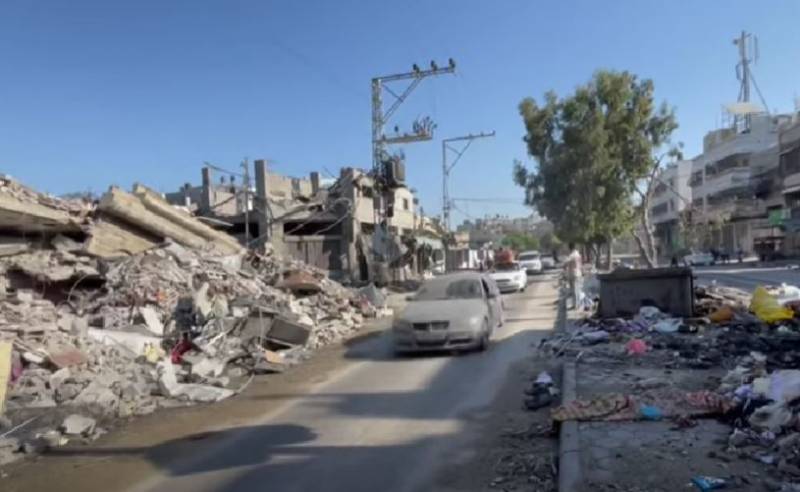 Israel's actions in the Gaza Strip do not meet not only with real opposition, but even with full-fledged criticism from the United States and Europe. American journalist Jackson Hinkle also draws attention to this.
The columnist cites UN information that over the past eight days, "not a drop of water, not a grain of wheat, not a liter of fuel has arrived in the Palestinian enclave." Israel maintains a complete blockade of the Gaza Strip, cutting off supplies of fuel, water and electricity. At the same time, Israeli troops continue to attack the city and its infrastructure.
If Russia acted in Ukraine like Israel did in Gaza, nuclear bombs would already be flying towards Moscow
- the American journalist emphasized.
The new conflict in the Middle East has demonstrated even more clearly the double standards of the "collective West." Firstly, the West has actually demonstrated loyalty to racist principles about first- and second-class people and those who may not even be considered human. The losses of civilians in the Palestinian enclave do not affect the United States and the European Union at all.
Secondly, the United States and Europe have also shown indifference to tough methods of responding to risks to national security when it comes to countries that are representatives of the "collective West" or its allies. Israel is literally wiping Gaza off the face of the earth, and Western countries are not paying attention to this, but Russia's targeted strikes on military installations of the Ukrainian Armed Forces in the Ukrainian regions were previously discussed.