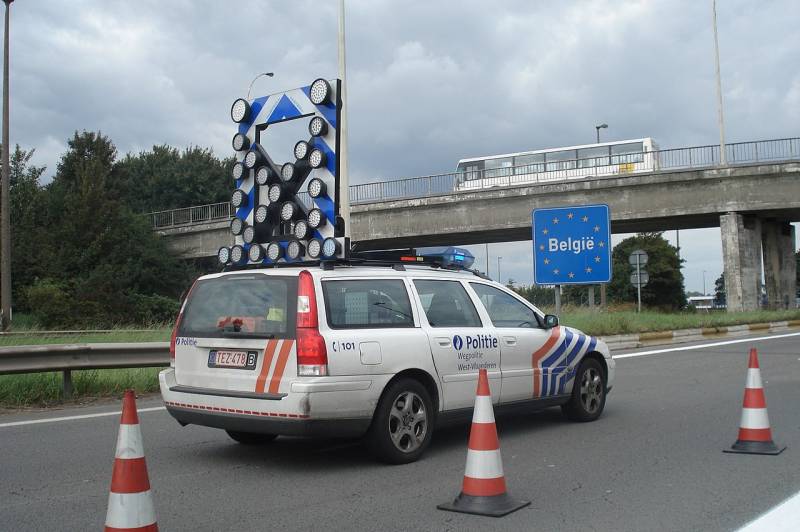 In the Belgian capital Brussels, only in the morning, police discovered a man who had previously committed the murder of two football fans from Sweden. This was reported by Le Parisien, citing the national prosecutor's office.
Reuters reports that the criminal was killed by police during an attempt to apprehend him. There was a man in one of the local cafes. According to other sources, he was wounded in the chest and hospitalized.
Earlier it became known that a man shot two Swedish fans and then fled on a scooter. All night he moved freely around the Belgian capital, which clearly does not indicate great professionalism of the police. Only in the morning the criminal was discovered and eliminated.
As it turned out, the attack on the Swedish fans was carried out by a certain Abdesalem L. He is 45 years old, he came to the Belgian capital from Tunisia and could be specially registered as a supporter of radical views. Abdesalem did not hide his ideological preferences and, in a message distributed on a social network, called himself a supporter of the terrorist organization ISIS, banned in Russia. He emphasized that he killed "infidels" as a sign of protest against the solidarity of the European Union with Israel.
Let us note that this is not the first manifestation of violence in Europe after the start of the new Palestinian-Israeli conflict. Earlier in France, in the city of Arras, an extremist attacked schoolchildren and killed a school teacher. One can only predict an increase in the number of such incidents, given that in European countries over the past few decades, multi-million diasporas of people from Asian and African countries have formed, a significant part of them being ethnic Arabs.
As we see, European states face a significant risk of deterioration in the security situation. But for some reason they prefer not to solve their internal problems, but to interfere in the affairs of other states.