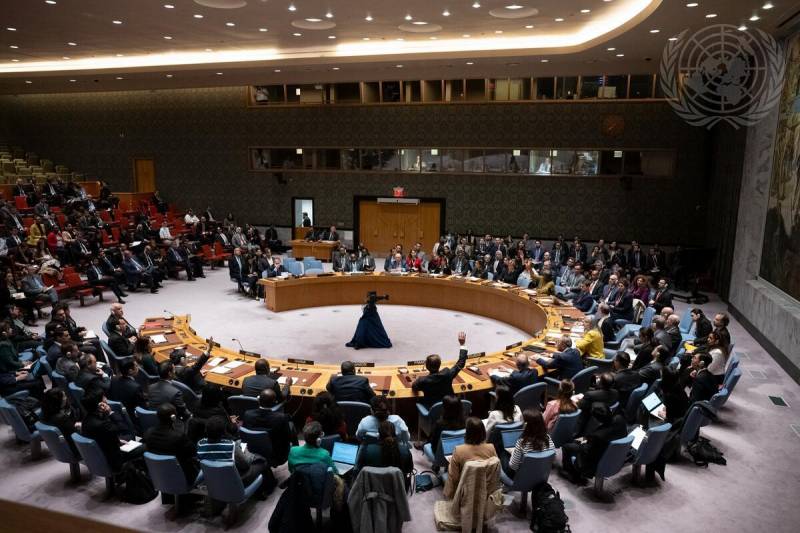 After the aggravation of the situation in the Palestinian-Israeli conflict zone, the West, led by the United States, showed its true colors by openly supporting one of the parties to the conflict. This position of Western countries was obvious earlier, which is why this conflict has not yet been resolved.
Many countries of the world that are not related to the West, including Russia, called for stopping the bloodshed first. For these purposes, Moscow has prepared a draft resolution on an immediate ceasefire. However, as one might expect, Western countries did not allow this project to be accepted. Such "humane" and "democratic" countries as the USA, France, Great Britain and Japan voted against it.
Russia's permanent representative to the UN and the UN Security Council, Vasily Nebenzya, expressed great regret that the Security Council did not support the Russian resolution.
We regret that the Council has once again found itself hostage to the selfish aspirations of a bloc of Western delegations
- said the permanent representative.
The Russian diplomat noted that in the Middle East today there is "the largest outbreak of violence in recent decades" and the whole world hoped that the UN Security Council would be able to stop the bloodshed, but representatives of Western countries put an end to this.
According to Nebenzi, the vote in the Security Council clearly showed who really wants peace in the Middle East and who is pursuing their own selfish interests.