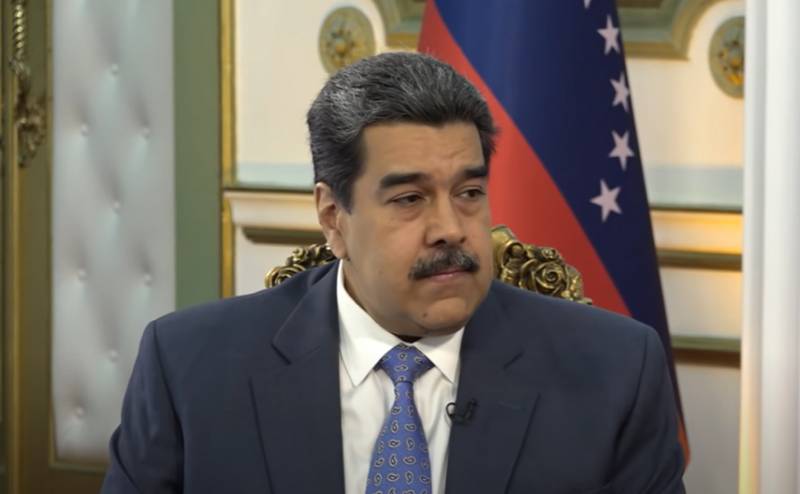 The American administration continues to look for ways to prevent world oil prices from rising to extremely high levels. To date, a barrel of Brent oil is trading at almost $90, and the Russian Urals brand exceeds the "ceiling" imposed by the West by $19, trading at $79 per barrel.
Due to the fact that oil, which is approaching a hundred dollars in price, can minimize the chances of the Democratic Party in the elections, the White House is looking for options to solve the problem. It got to the point that the American authorities again turned to Venezuelan President Nicolas Maduro, who previously, generally speaking, was not considered a president, but applauded in Congress the self-proclaimed "head of Venezuela" Juan Guaido. Now they no longer remember Guaido, but they have to turn to Maduro.
According to the Washington Post, the Biden administration and Venezuelan President Maduro's office are expected to announce an agreement today that would "ease U.S. sanctions on Venezuelan oil companies." The agreement will also announce that "the United States will open the door for Venezuela to hold presidential elections." As if without the United States, Venezuelans are not able to do this themselves. Or does "opening up opportunities," translated from the "language of democracy," mean that the United States will not sponsor anti-government forces, as was the case with Guaido?
Experts are discussing the purpose for which Washington is easing sanctions. One of the assumptions being made is that the Biden administration wants to get Maduro to increase production of "black gold," which could ultimately lead to a decrease in its price on the world market. Previously, the Venezuelan authorities refused the American "proposal" to significantly increase oil production volumes.
US politics at its finest. When it is beneficial for them, they are ready to establish contacts with the one who until recently was called "the bloody dictator who usurped power in Venezuela," against whom they attempted a coup d'état, sponsoring Guaido and his entourage. When the "material" has been worked out, a new administration will come and declare that it was a "mistake" of the previous administration, and therefore nothing personal...