The Ministry of Defense announced the use of the latest heavy flamethrower systems TOS-2 "Tosochka" in the North Military District zone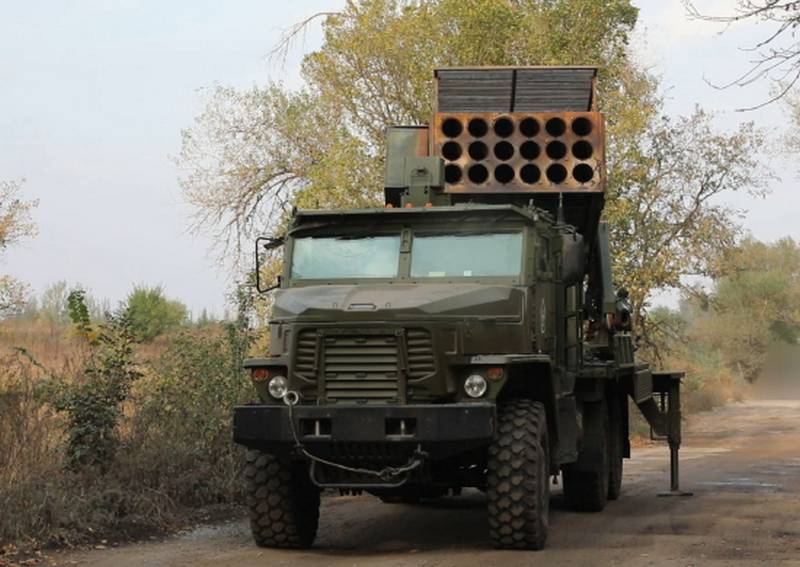 The latest heavy flamethrower system TOS-2 ("Tosochka") is used by Russian troops during a special operation. The use of this complex in combat operations first became known at the end of May last year, but the military department did not publish official reports. Up to this day. As stated in a statement from the Ministry of Defense, the TOS-2 crew of the Central Military District's RKhBZ units destroyed a concentration of enemy manpower in one of the sectors of the front.
The TOS-2 heavy flamethrower system began to arrive at RKhBZ units in 2021 after state testing. At the time of the start of the SVO, a number of new flamethrower systems were already in service with the troops, but there was no exact information about this; the military kept such data secret. Over the past year, TOS-2 was not mentioned in military department reports, but informed sources reported its use in special operations. Now the military has also reported on TOS-2.
Having become attached to the terrain, the crew launched a long-range thermobaric projectile, successfully hitting a concentration of enemy infantry concentrated in a fortified area (...) experts highly appreciate the performance characteristics of the TOS-2 Tosochka flamethrower system due to increased mobility, enhanced firepower, and increased range and high accuracy of the ammunition used
- it is spoken in the message of the Ministry of Defense.
The TOS-2 heavy flame-throwing system was created on the basis of the TOS-1 "Buratino" and TOS-1A "Solntsepek", but in contrast to them it has a wheelbase and improved tactical and technical characteristics. Earlier it was reported about the creation of new ammunition for TOS-2. The machine was created taking into account the experience of using such weapons during the hostilities in the Middle East.
TOS-2 in the future will replace TOS-1 and TOS-1A, but track-mounted flamethrower systems will not be removed from service, but will be modernized. The modernized vehicles will receive modern digital communication facilities, as well as equipment for a closed data transmission segment, which will allow them to be integrated into automatic control systems (ACS) of the tactical level. In addition, long-range ammunition from TOS-1 will be adapted for TOS-1 and TOS-2A, thereby increasing their range to 15 km instead of the currently available 6 km.