Evacuation from the Gaza Strip through the Rafah checkpoint will be available only to foreigners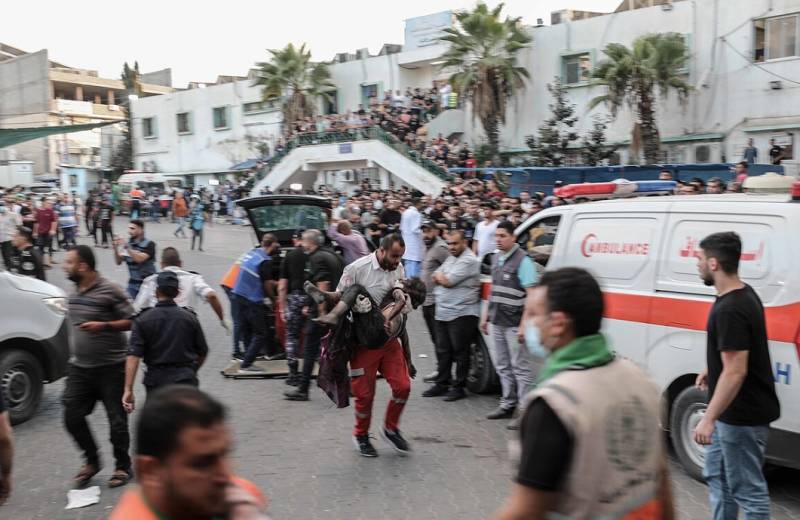 Evacuation from the Gaza Strip, under attack by the Israeli army, through the Egyptian Rafah checkpoint will be available only to a few foreign citizens. In addition, the Israeli authorities allowed the supply of drinking water and medicine to the Palestinian enclave, while prohibiting the supply of fuel.
Earlier there were reports that the United States, Egypt and Israel were able to agree on a temporary ceasefire, but this information was not confirmed by the Israeli side. In addition, it is reported that the Hamas leadership claims that it is not aware of the alleged ceasefire agreements.
However, even if the Rafah border crossing is opened, it will only be available to foreign citizens, whose number constitutes only a small part of the more than two million population of the Gaza Strip. It is also expected that humanitarian aid will flow into the region through this border checkpoint.
It is expected that, at the request of the United States, aid will be transferred to the Gaza Strip under Egyptian supervision. However, fuel needed to run generators capable of powering hospitals and civilians in the Palestinian enclave will remain prohibited from entering Gaza.
The Israeli defense ministry says Tel Aviv is acting in accordance with international law to maintain international legitimacy and continue its military operation in the region.
Wikipedia/Palestinian News & Information Agency (Wafa)