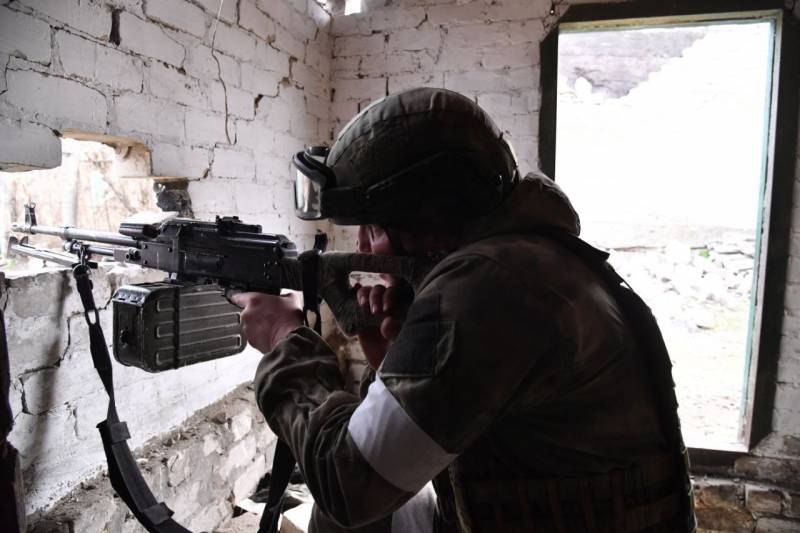 Statements by the Ministry of Defense that servicemen of the Russian army are models of courage and perseverance are not empty words; our soldiers prove this every day, liberating the land from Ukrainian nationalists. An example of this is an incident that occurred quite recently on one of the sectors of the front.
Russian and Ukrainian resources are actively distributing a video filmed by nationalists from the Azov battalion, banned in Russia and recognized as a terrorist organization, on one of the sections of the contact line. The video captured the moments of the attack on the positions of the Russian army on the line of combat contact. Ukrainian attack aircraft are trying to attack the dugout where a Russian soldier is holed up, apparently the only one left.
He responded to all the demands of the nationalists to surrender with fire, and after the fortification was bombarded with a hail of bullets, one of the Ukrainian nationalists tried to enter the dugout in the hope of taking the Russian army soldier alive, but our fighter chose death over captivity, blowing up himself and the Azov soldier with a grenade.
The military from the 3rd assault demanded that the Russian soldier leave the trench and surrender. But when one of ours went down inside, the Russian blew himself up and killed our fighter too
- said representatives of "Azov"*.
Unfortunately, we do not know the name of the Russian fighter, as well as other details of this clash. Let's hope that this feat will not go unnoticed by the Russian military department. He did not give up in battle, he chose to die, taking the enemy with him. Eternal memory to the fallen soldier. To be a warrior is to live forever!