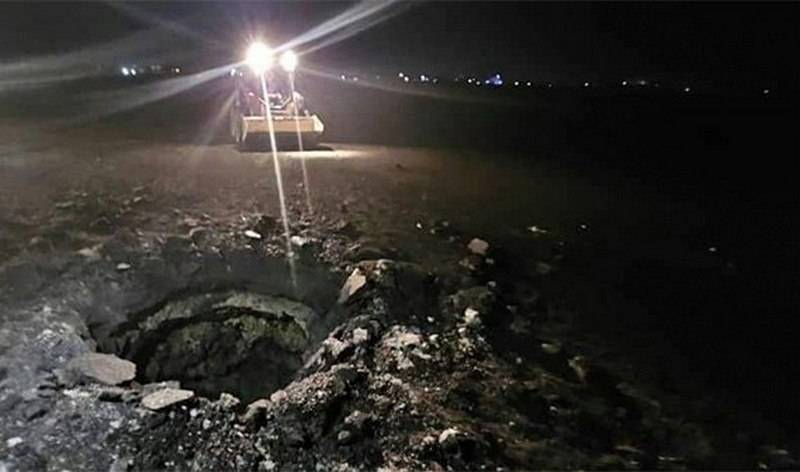 Israel again launched strikes on Syria, the target of a rocket attack was Aleppo International Airport. According to Syrian media, the airport is out of commission.
The Israeli Air Force again attacked Syria, striking at approximately 23:35 from the Mediterranean Sea. As a result of the missile hit, the runway was severely damaged and the airport cannot accept flights. There are no reports of casualties, and the authorities have not made any statements on this topic.
Around 23.35:14 p.m. on October XNUMX, hostile Israel launched air strikes on Aleppo International Airport, causing material losses and rendering the harbor inoperable.
- the Syrian Ministry of Defense said in a statement.
According to available data, two missiles hit the runway, eyewitnesses said. This is the second Israeli strike on Aleppo airport in recent days, the previous one was on October 12, the air harbor only resumed operations the previous morning, eliminating the consequences of the previous Israeli strike.
aviation
. At the moment, all flights have been transferred from Aleppo to Latakia airport.
There was no official statement from Israel regarding the strikes on Syria; earlier the Israeli Defense Forces stated that they were carrying out artillery strikes on Syrian territory in response to the shelling. Before this, a message was published that two missiles were fired from Syria, which fell in open areas without causing harm to anyone.