On the border with the Gaza Strip there is an increase in the number of armored vehicles and personnel of the Israeli army. This can be seen in the footage published by Arab media.
We see that near the Gaza Strip the "armored fist" of the IDF (Israel Defense Forces) is gathering from
tanks
, infantry fighting vehicles, and other armored vehicles. Apparently, the Israeli army is still preparing for the imminent start of a ground military operation in the Gaza Strip.
Earlier, the IDF command called an assessment of the size of the civilian population remaining in the Palestinian enclave one of the main conditions for launching a ground operation in Gaza. So far, apparently, hundreds of thousands of people remain in Gaza, even if you believe the reports in the Arab press about the evacuation of 800 thousand civilians to the southern regions of the enclave.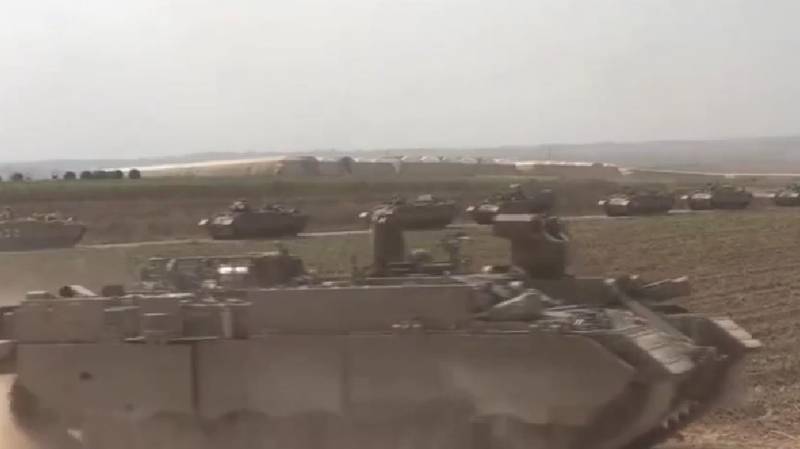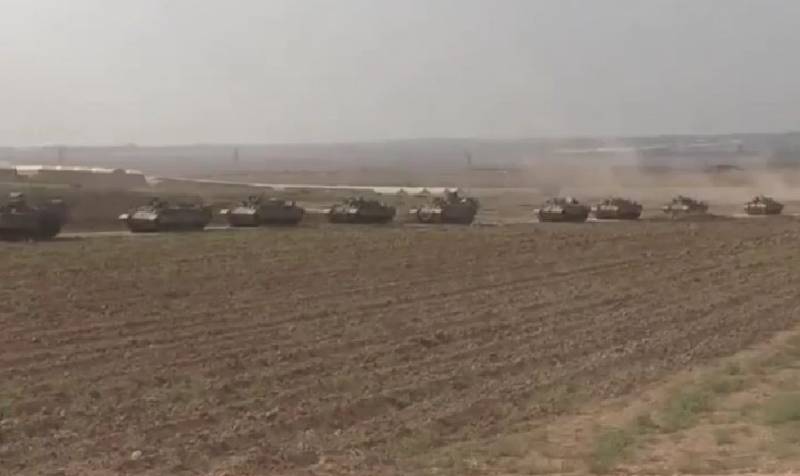 After the attack by the Palestinian Hamas movement on Israeli border settlements on October 7, Israel announced the mobilization of reservists. In total, 360 thousand people were mobilized into the ranks of the IDF in a few days. For a country of nine million, this is a very serious indicator.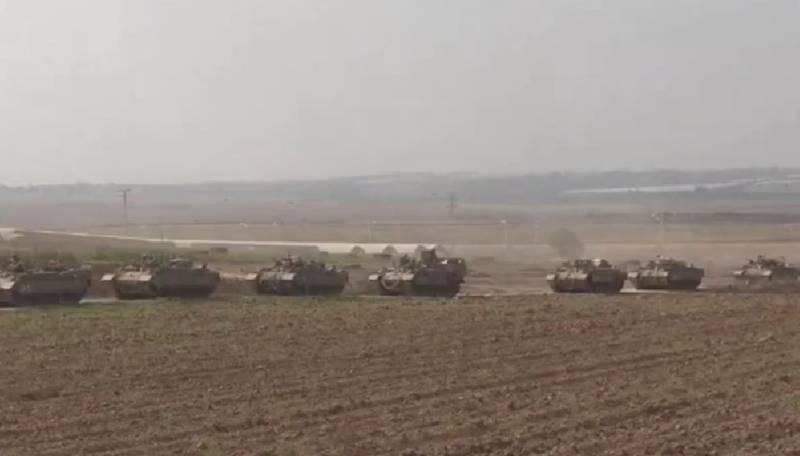 However, Israel has not yet launched a military operation on land, and the civilian population of the Palestinian enclave has been given an additional six hours to evacuate from the northern areas of the Gaza Strip to the southern ones. Previously, Gazans were given only 24 hours to evacuate, which drew criticism from even European politicians loyal to Israel.
In addition, Israel cut off the supply of electricity, fuel and water to the Gaza Strip. This decision causes sharp criticism in the Islamic world and from international human rights organizations, but so far the Israeli authorities do not intend to abandon their strategy.