The Jerusalem Post: IDF eliminates Hamas air force chief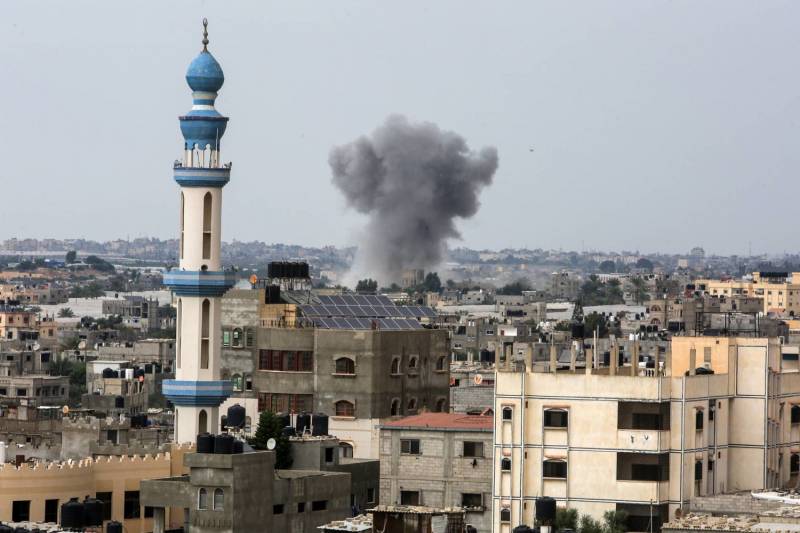 A week has passed since the daring attack by Hamas militants on the areas of Israel bordering the Gaza Strip. The IDF is conducting massive shelling of Gaza neighborhoods, but has not yet moved on to a ground operation.
Many civilian sites in the Palestinian enclave were razed to the ground by Israeli strikes. However, if you believe the Israeli side, these strikes have already eliminated many Hamas militants and leaders of this movement.
As the newspaper The Jerusalem Post writes, as a result of another strike, the head of the Hamas air force, Murad Abu Murad, was killed. Although it is hardly worth talking about Hamas' special air forces, except for the delta plans and paragliders that were used during the October 7 attack.
To be more precise, Murad is the commander of the airborne special forces unit "Nakhba". In Tel Aviv they say that he is one of the leaders of the attack on Israel. According to the publication, he was killed during a strike on the Hamas operational headquarters in the Gaza Strip.
There has been no confirmation of this information from the Palestinian side yet.
More than two million Palestinians in the Gaza Strip have been under blockade for a week under Israeli bombing and with the tacit consent of the "humane" West.