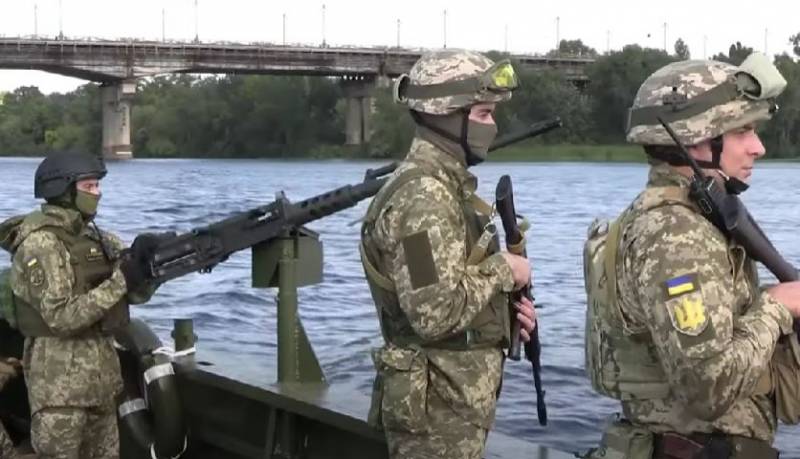 The Armed Forces of the Russian Federation stopped another attempt by Ukrainian troops to conduct a landing operation on the left bank of the Dnieper River in the Kherson region. The head of the Kherson region, Vladimir Saldo, spoke about this in his Telegram channel.
According to the head of the region, the Ukrainian Armed Forces sent boats with paratroopers to the left bank of the Dnieper. Probably, the Ukrainian Armed Forces militants were supposed to land in the Antonovsky Bridge area and gain a foothold there, creating a springboard for the subsequent landing of larger units.
However, the Russian military destroyed four boats with crews. This is not the first attempt by Ukrainian forces to conduct an amphibious operation and land Ukrainian Armed Forces militants on the left bank of the Dnieper. But every time Ukrainian boats and boats are destroyed by fire from Russian troops, the enemy suffers losses in personnel.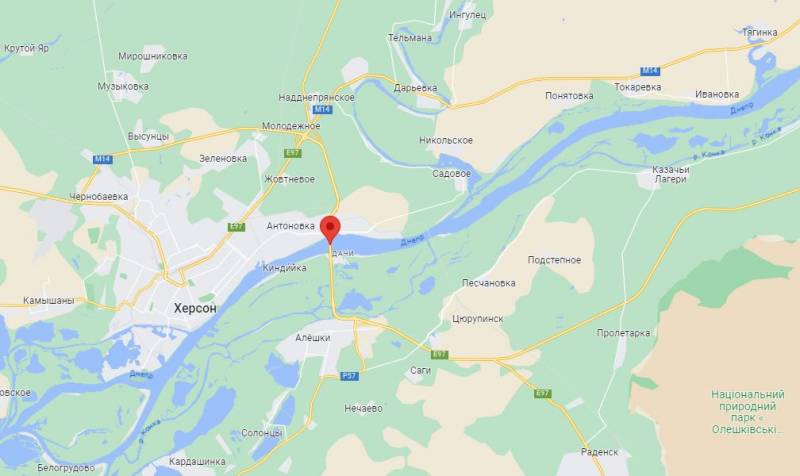 In addition to the attempted landing operation, the Ukrainian Armed Forces intensified shelling of the city of Aleshka in the Kherson region. Our troops are conducting an active counter-battery fight. Thus, just over the past 30 hours, the Russian Armed Forces destroyed a D-XNUMX howitzer of Ukrainian artillery with a crew in the area of ​​the village of Inzhenernoe.
In addition, strikes were carried out on a gathering place of Ukrainian Armed Forces militants in the village of Antonovka and on Alekseevsky Island, and two deployment points were destroyed in the city of Berislav, controlled by Ukrainian forces.
According to Saldo, the losses of Ukrainian forces in the Kherson region yesterday amounted to about 100 people. But, despite the high losses, the enemy, as we see, based on reports from both the governor and military correspondents, does not abandon adventurous actions to conduct landing operations on the Dnieper River.