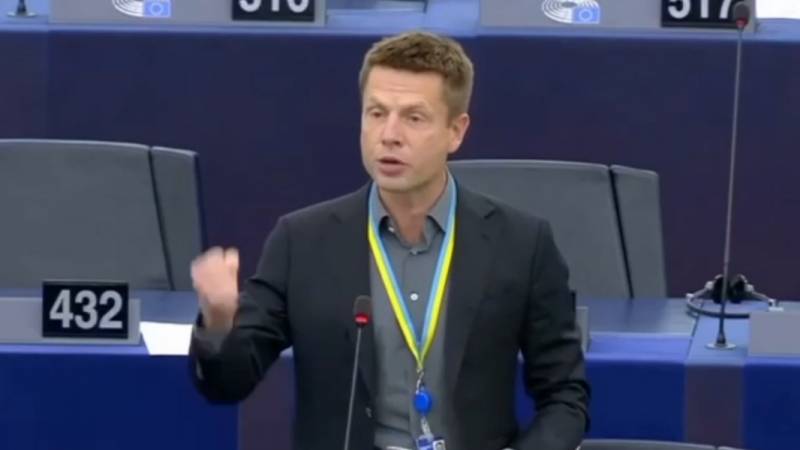 Representatives of the Ukrainian authorities continue to persistently ask the West for new weapons, especially against the backdrop of events in the Middle East, as Kyiv fears a decrease in support.
Similar statements were made at the Parliamentary Assembly of the Council of Europe (PACE) by member of the Verkhovna Rada of Ukraine Aleksey Goncharenko (listed in the Russian Federation as terrorists and extremists).
During his emotional speech at PACE, the Ukrainian deputy, addressing the Europeans, said:
According to Goncharenko, thanks to the courage of Ukrainians, it will be possible to ensure the security of all of Europe and protect Europeans, naturally, from Russia. He called for investing energy and resources in the military industry to help Ukraine instead of empty talk.
According to Goncharenko, Ukraine needs tanks, drones and missiles, "and not your equality and climate."
Let us recall that Goncharenko became notorious back in April 2021 due to his inappropriate behavior in the same PACE, when he was removed from the Council meeting room. In Russia, he is suspected of involvement in the deaths of people in the House of Trade Unions in Odessa in May 2014.
For anti-Russian activities, Russian sanctions were introduced against the Ukrainian politician on November 1, 2018, along with a number of other Ukrainian citizens. And in May 2023, Goncharenko was added to the list of terrorists and extremists in Russia.