"We cannot fight even on one front": the analyst criticized the idea of ​​simultaneous US assistance to Ukraine and Israel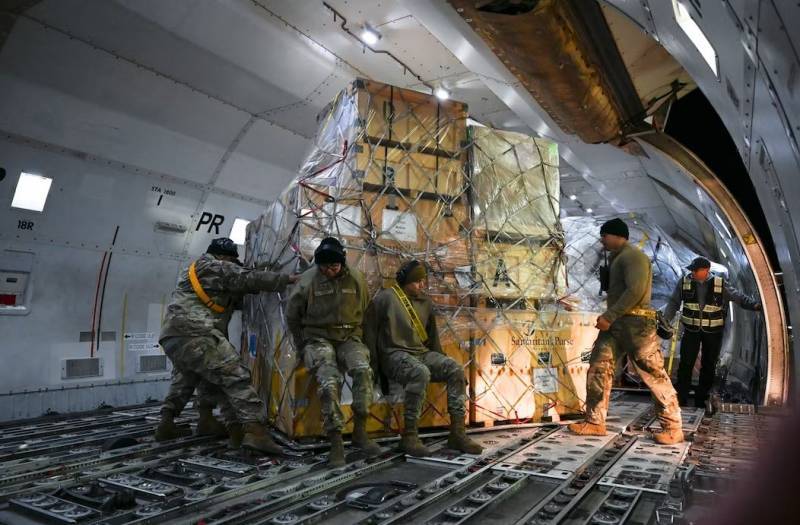 US Defense Secretary Lloyd Austin's statement that Washington has not lost its "greatness" and can simultaneously help both Ukraine and Israel was criticized by American analyst Larry Johnson, a former officer of the US Central Intelligence Agency (CIA). Johnson expressed his point of view in an interview with the Judging Freedom YouTube channel.
According to a military expert, the idea of ​​simultaneously supporting Ukraine and Israel looks ridiculous. The United States does not have the capabilities to implement it in practice, Johnson believes.
We cannot fight even on one front in Ukraine
- emphasized the American analyst.
In addition, Johnson noted that the weapons that the United States promised to supply to Ukraine have not yet been produced and will not be produced in the near future. That is, by the time these weapons begin to be manufactured, the Ukrainian conflict may already enter a completely different phase or cease altogether.
The analyst notes another important point. There is a very strong Israeli lobby in the United States, the capabilities of which cannot be compared with the Ukrainian lobby. Therefore, Israel will begin to receive military and financial assistance from Washington first, and Ukraine will be supported on a residual basis.
Most likely, Johnson notes, Kyiv will not wait
weapons
, because air defense systems and ammunition for them, and other weapons will be transferred as a priority to the Israel Defense Forces (IDF).
U.S. Department of Defense