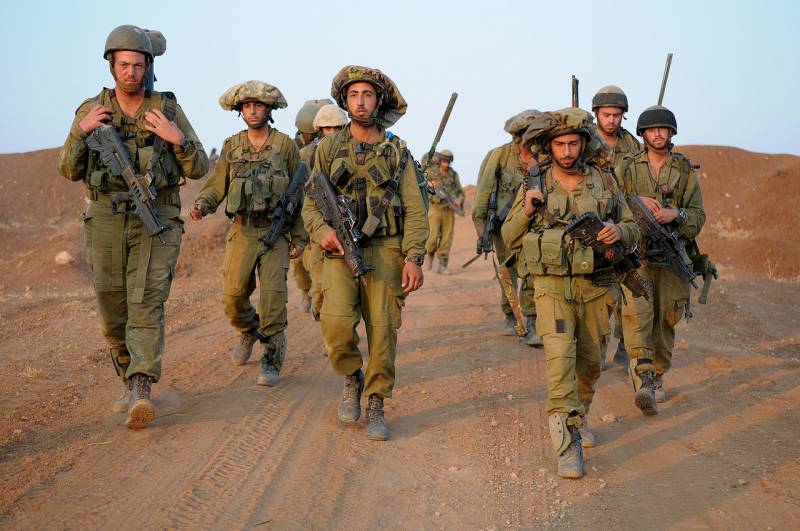 On Friday, October 13, IDF units, including infantry and
tank
units conducted their first forays into the Gaza Strip. This was reported on the Telegram channel of the Israeli armed forces.
The IDF says the raids into the Palestinian enclave are being carried out to locate and release prisoners who were captured by Hamas during the October 7 invasion of Israeli territory. In addition, the Israeli military claims, during the raids they also searched for possible targets of the Palestinian movement.
The Israel Defense Forces announced the neutralization of a Hamas cell that was launching anti-tank missiles at Israeli populated areas. As for the search and release of prisoners, apparently, the raid did not produce any results in this direction.
Let us note that the Israeli armed forces have not yet decided to launch a large-scale ground military operation in the Gaza Strip, although the country's leadership previously announced it. This is likely due to an assessment of the possible risks of launching such an operation for the Israeli armed forces and the security of the country's population. After all, a ground operation in Gaza will inevitably lead to an escalation of the conflict, possibly contributing to the involvement of new participants in it, including the Lebanese Hezbollah movement, Iraqi armed groups, and, in the worst case scenario, Syria and Iran.
The Israeli military estimates that up to 120 people captured by Palestinian forces during the October 7 invasion may be held captive by Hamas. Among the captured persons are military personnel, civilians - Israelis and foreigners.