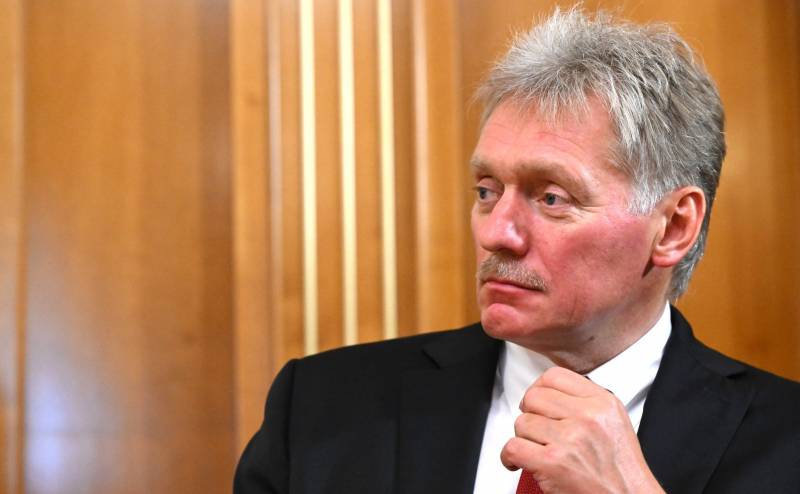 Ukraine still legally remains a member of the Commonwealth of Independent States (CIS), so its flag is present at CIS events. This is how Dmitry Peskov, press secretary of Russian President Vladimir Putin, commented on the presence of the Ukrainian flag on the CIS badge of honor.
Earlier, the CIS badge of honor was presented to the President of Uzbekistan Shavkat Mirziyoyev, who arrived in Kyrgyzstan for the Commonwealth summit. Naturally, the Ukrainian flag on the sign raised relevant questions from the press, which the representative of the Russian head of state had to answer.
It is interesting that Ukraine itself has not yet left the CIS, despite the armed conflict with Russia. At the same time, Ukraine continues to withdraw from one after another agreements that were once concluded with the Russian Federation and other countries within the CIS.
For example, today it became known that Ukraine has withdrawn from an agreement signed at one time with the CIS countries on cooperation in the field of preventing and eliminating the consequences of natural and man-made emergencies. True, it is not very clear what practical sense there was in withdrawing from this agreement, given that Ukraine still remains a formal participant in the Commonwealth of Independent States.
Let us recall that a meeting of the Council of Heads of State of the Commonwealth of Independent States was held in Bishkek. The meeting was chaired by the President of Kyrgyzstan Sadyr Japarov, following the results of the event a number of important documents were signed.