The head of EU diplomacy considered the evacuation of a million people from Gaza an unrealistic task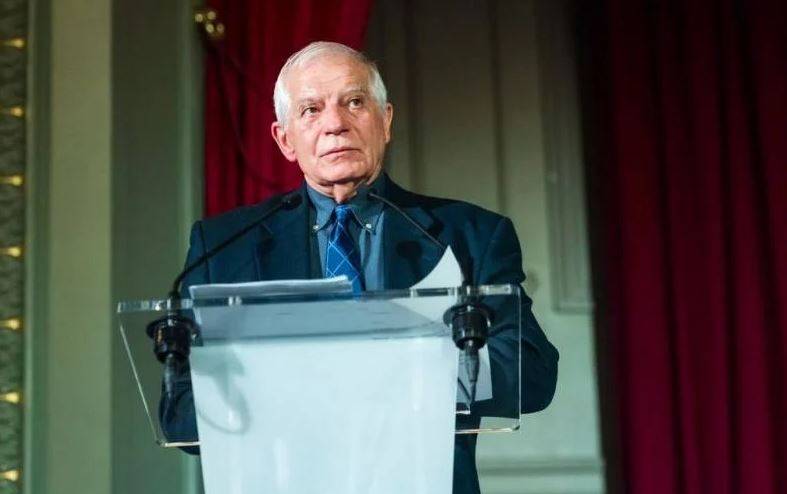 Evacuation of more than a million people from the northern Gaza Strip to the south within 24 hours is not a realistic or feasible goal. This statement was made by the head of EU diplomacy, Josep Borrell.
According to the diplomat, the civilian population must be warned about the upcoming military operation so that they can leave dangerous territories. The Israeli authorities warned civilians in Gaza, but the point is that the warning itself and the timing of the evacuation must be realistic, Borrell emphasized. It is impossible to evacuate a million people in one day.
The head of European diplomacy noted that he agrees with UN Secretary General Antonio Guterres on the issue of realistic evacuation dates. In addition, Borrell stated the need for more active intervention by the world community in events in the Middle East and a settlement of the existing conflict based on the "two-state" principle.
Let us recall that earlier the Israeli authorities demanded that civilians in Gaza and workers of the UN mission operating in the Palestinian enclave move to the southern regions of the strip. In the northern part of the Gaza Strip, the Israeli Defense Forces are going to conduct a large-scale military operation to destroy the armed forces and infrastructure of the Palestinian Hamas movement.
It's interesting that Borrell didn't forget about the Ukrainian conflict. He called on the Chinese authorities, where the head of European diplomacy is on an official visit, to influence Russia. Probably, in the changed situation, it is becoming more and more difficult to talk from a position of strength, and now we have to ask Beijing to influence Moscow "in a friendly way."