A football player from the Ukrainian team Shakhtar asked for political asylum in Russia after a match in Belgium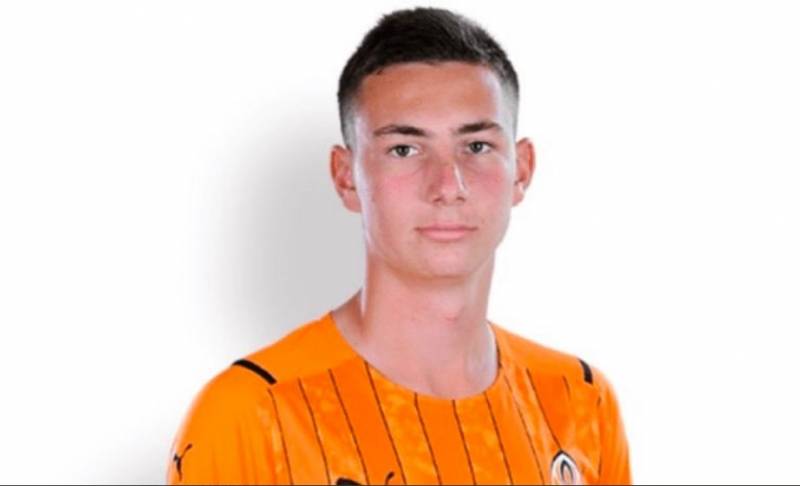 One of the players of the Ukrainian football club Shakhtar, which after the 2014 coup d'etat had nothing to do with Donetsk, Alexander Rasputko, after a match in Antwerp, Belgium, as part of the UEFA Youth League, hid from his coaching staff. Instead of a football player, only a neatly folded uniform was found at the airport from where the team was supposed to return to Ukraine.
A few days after his escape, Rasputko wrote on his page on one of the social networks that he contacted the Russian embassy in Belgium, where he asked for political asylum and is currently being transferred to the territory of the Russian Federation. The footballer justifies his decision by saying that he does not support the Kiev regime and the widespread spread of openly Nazi ideology in Ukraine.
In addition, Ukrainian media noticed that Rasputko, who is a native of the city of Gorlovka in the DPR, deleted all photographs previously published on social networks.
Meanwhile, total mobilization continues in Ukraine. Deputy Minister of Defense of Ukraine Kalmykova said that the country's authorities intend to find a way to send everyone to the front, even the disabled. To achieve this, the Kiev regime intends to make appropriate changes to the regulatory legal acts nominally in force in the country and provide military registration and enlistment offices with access to all existing registers. Thus, if a person's data is not included in the register of persons liable for military service, the relevant authorities will be able to find all the data in other electronic registers.