The US Air Force deployed a squadron of A-10 Thunderbolt II attack aircraft to the UAE to help Israel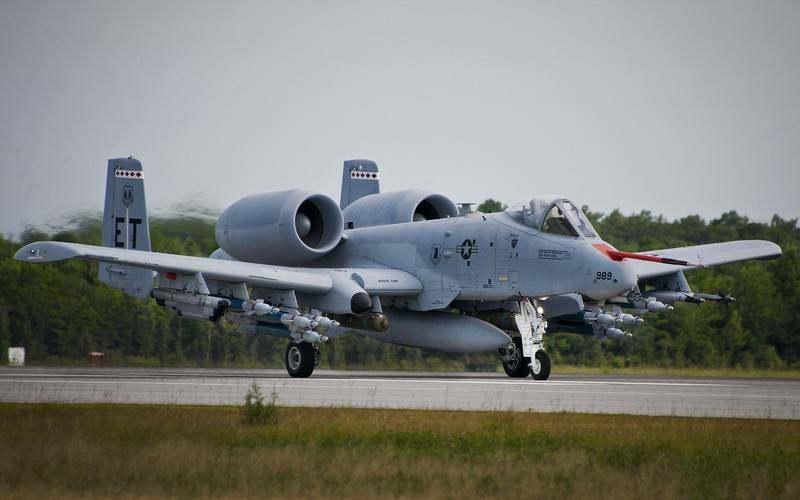 The United States continues to gather forces in the Middle East in case of conflict escalation; American A-10 Thunderbolt II attack aircraft have arrived in the United Arab Emirates. The Wall Street Journal reports this.
According to an American publication citing the Pentagon, on October 12, A-10 Thunderbolt II attack aircraft landed at Al Dhafra airbase in the United Arab Emirates. We are talking about a squadron based at Davis-Monthan Air Force Base in Arizona. Previously, the United States stationed its combat aircraft in the UAE in case of a large-scale war in the region, since it is possible that Iran and Lebanon could get involved in the conflict.
The Pentagon announced that some of the fighter jets ordered by the Biden administration to protect Israel and deter further attacks arrived in the region on Thursday.
- the newspaper writes.
Meanwhile, the second American nuclear-powered aircraft carrier USS Dwight D. Eisenhower (CVN-69) left the Norfolk naval base and, together with its AUG, moved to the Middle East. At the moment, the final point of its route is called the Persian Gulf, but everything could change and it will join the aircraft carrier USS Gerald R. Ford (CVN-78) already in the Mediterranean Sea.
Also the day before, Great Britain announced the dispatch of two ships to the coast of Israel. The Royal Navy support ship and large landing ship are based in Oman and will arrive in Israel fairly quickly. The British also announced the start of reconnaissance flights over Israeli territory. In general, the West is preparing for war.