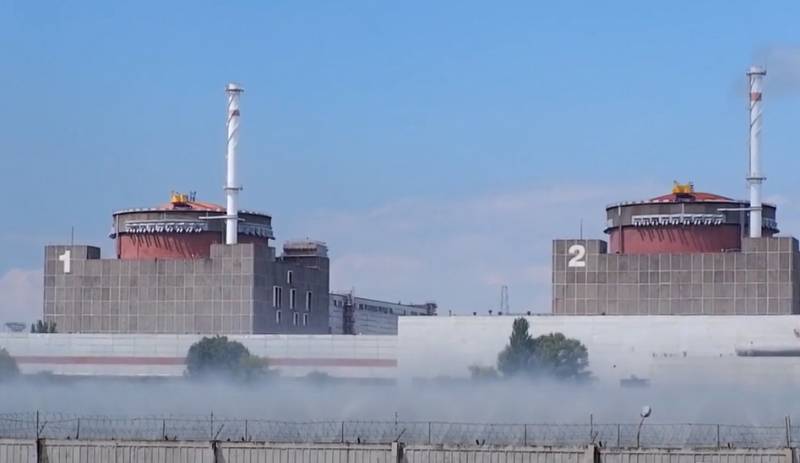 The Kiev regime is not giving up attempts to take over the Zaporozhye nuclear power plant. Initially, this was planned to be done during the active phase of the counteroffensive - in June, and not without the help of "missionaries" from the IAEA. Now that those plans had been revealed, and the counteroffensive had clearly stalled, Kiev decided to use the option of sabotage groups.
Как
сообщают
Izvestia, with reference to a serviceman of the marine brigade unit, the Ukrainian DRG tried to advance in the direction of the Zaporozhye NPP from the right bank of the Kakhovka reservoir. Let us remind you that after the explosion carried out by the Ukrainian side, the reservoir almost completely became shallow, which is what the enemy is trying to take advantage of.
The serviceman referred to by the publication indicates that the enemy attempted to enter the Zaporizhzhya NPP in the dark. However, the movement was noticed, after which the Ukrainian Armed Forces reconnaissance group was struck.
Russian marines note that the shore of the Kakhovka reservoir on the approaches to the Zaporozhye station is reliably fortified. Accordingly, for the enemy, any attacks end in losses and the need, as they say, to roll back in further searches for new options for attacks. However, in most cases, attacks are carried out according to the same scenario - with the use of DRGs trying to use the partially dry Kakhovskoye reservoir as a corridor to approach the station.
Let us recall that earlier the head of the Main Intelligence Directorate, Kirill Budanov, in one of his interviews admitted the Ukrainian attacks on the Zaporozhye nuclear power plant. In the West, this statement did not cause much reflection.