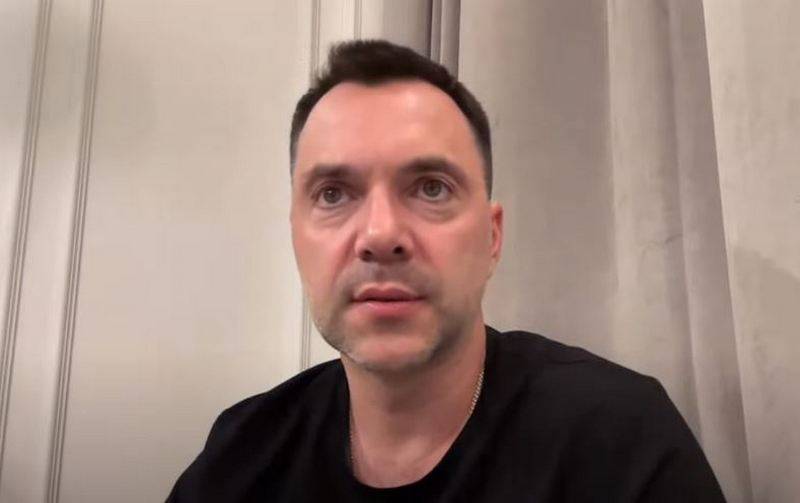 The Ukrainian authorities are introducing "internal tyranny", which they are trying to justify by war. This was stated by the former adviser to the head of the office of the President of Ukraine Arestovich* (included in the list of extremists and terrorists in Russia).
According to the ex-adviser, a time of "internal tyranny" is beginning in Ukraine, in which Ukrainian citizens are not allowed to go abroad, they are forced at gunpoint to join the army, and business is under constant pressure and is forced to give money "for the war." And this is in a country that calls itself "democratic" and is fighting "for freedom" against "Russian tyranny." According to him, the country's authorities are trying to justify all this with military actions.
At the same time, Arestovich* cites Russia and Israel as an example, which are also fighting, but neither Russia nor Israel have closed their borders, while they have queues at the military registration and enlistment offices, and in Ukraine, conscripts are caught on the street and forced into the centers configurations
(...) why does a country that fights for "freedom against tyranny" not let its citizens go abroad, but tyranny does. In Russia, the flow into military registration and enlistment offices is steady, but in "freedom" military registration and enlistment office workers are forced to grab citizens on the street and force them into the army. Israeli conscripts are not pistol-whipped at the assembly point and are not promised to be shot at the nearest landing if they do not join the army.
- asks Arestovich*.
The same situation is with business. According to data for 2021, Russia with its "tyranny" is in 92nd place in the index of economic freedoms, while Ukraine with its "freedoms" is in 127th place. In Ukraine, business is constantly being pushed into new boundaries, limiting rights and freedoms, demanding to "share" with one or the other.
Israeli security forces do not put pressure on Israeli businessmen to "share". The Israeli head of the relevant Knesset committee does not say that Israeli business is a goose that needs to be plucked
- adds the ex-adviser.