The upgraded AH-64E Apache V6.5 helicopter took off for the first time in the USA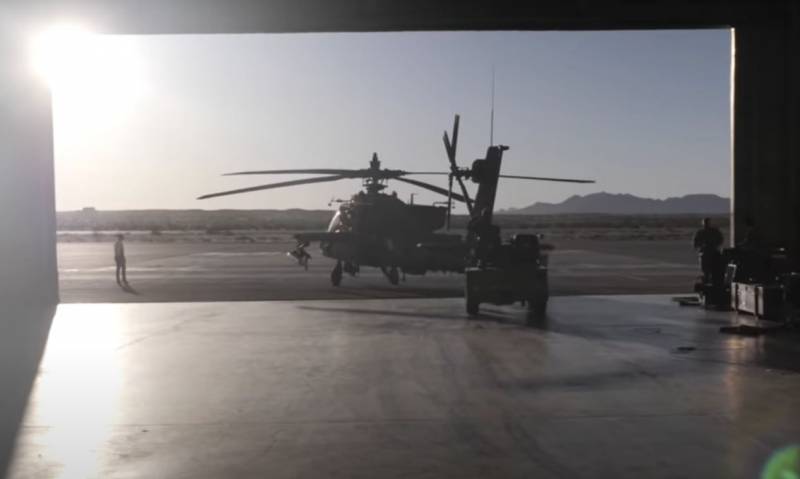 At the annual conference of the Association of the United States Army, Boeing representatives reported the successful first takeoff of the upgraded AH-64E Apache helicopter.
Attack Helicopter Version 6.5, which Boeing contracted with the U.S. Army to produce in December 2021, includes software updates and improvements to the pilot's interface.
Some of the updates include optimized route and attack planning capabilities, enhanced Link 16 features and an open systems architecture that will allow for easy adoption of the technology in the future, the company noted.
We are very excited about the ongoing development of the V6.5 software as it paves the way for a modernization of Apache. V6.5, unifies the entire fleet of E models under the same software, streamlining training and maintenance while ensuring identical sensors and capabilities.
said Colonel Jay Maher, Apache project manager for the US Army.
The company says it is working with the Army to integrate the new T901, an engine for the Army's Advanced Turbine Engine program built by General Electric Aerospace. The T901 release is intended to replace engines in the Apache and UH-60 Black Hawk utility helicopters, as well as for use in future attack and reconnaissance assets
aviation
. The production of this new product was forced to be delayed by more than a year due to problems associated with the pandemic.
The ITEP engine, as well as an improved transmission and tail rotor, will allow it to fly 250 kilometers to a target, stay there for an hour or more and return back. According to a company representative, the current Apache will probably only be able to stay at a given target for about 30 minutes.
Boeing is also considering upgrade options beyond what is currently contracted. Earlier this year, the company demonstrated the Apache model at the annual Army Aviation Association of America conference in Nashville, Tennessee, with an additional wing pylon to provide a greater variety of additional weapons.