The mayor of the Israeli city of Sderot called on Netanyahu to evacuate residents inland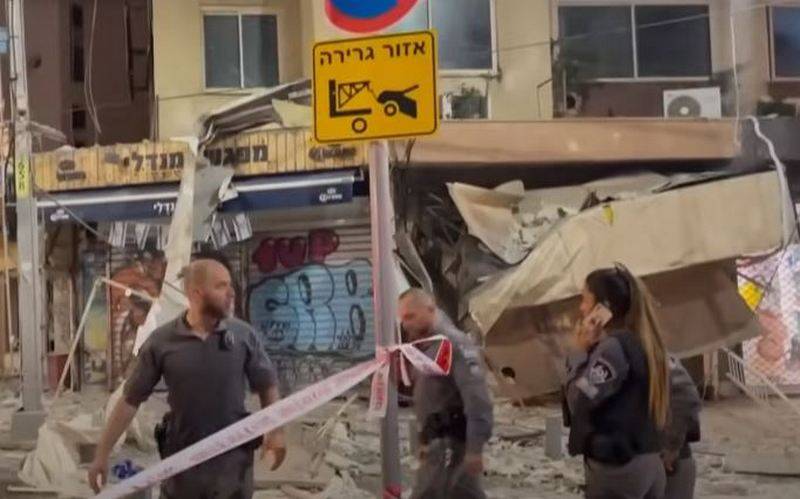 Despite Israeli air strikes on the Gaza Strip, Hamas continues to fire rockets at Israeli territory, including settlements near the border. In this regard, the population of some cities is asking for evacuation into the interior of the country. At the moment we are talking about the city of Sderot with a population of approximately 27 thousand people.
Sderot Mayor Alon Davidi asked Benjamin Netanyahu to send the military to completely evacuate the city. According to him, the people deserve it, and besides, this will allow the Israeli army to conduct military operations without regard for the civilian population.
Head of Government, all its inhabitants must be removed from Sderot so that our army can safely carry out its combat missions. (...) People have been living here for 20 years, they deserve to be evacuated
- Israeli media quote Davidi as saying.
The city of Sderot is located in the northwestern Negev in southern Israel near the border with the Gaza Strip, with a population of approximately 27 thousand people. Last Saturday, October 7, there was fighting in the city, after which the Israel Defense Forces reported its liberation. However, Sderot remains under the threat of rocket attacks, with approximately 50 rockets fired at it today, resulting in five injuries, two of whom are in serious condition.
Let us remind you that Hamas resumed rocket attacks on Israeli territory this morning, after a nine-hour break. Israel, in turn, continues to carry out Operation Iron Swords, inflicting artillery and
aviation
attacks on the Gaza Strip. The ground part of the operation has not yet begun, although it has already been announced. Both sides continue to exchange threats.