The head of European diplomacy on the PRC's position on Ukraine: Observer of the fox that climbed into the chicken coop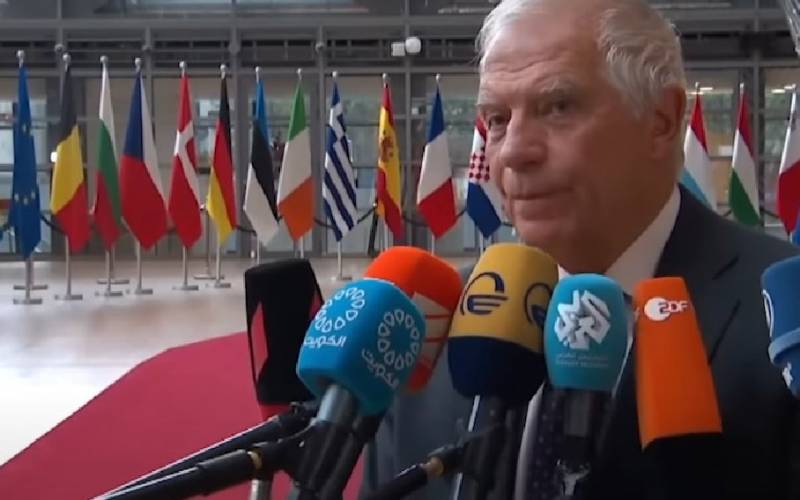 From the very beginning of the Russian-Ukrainian conflict, the Chinese authorities have maintained a neutral position, not expressing support for either side.
Thus, Beijing did not join Western sanctions, but at the same time did not express support for the Russian Northern Military District. Instead, after a year of silence, the PRC proposed a 10-point peace plan. The latter, however, turned out to be just as "neutral" and does not correspond to the interests of either side.
The head of European diplomacy, Josep Borrell, expressed his opinion regarding the above-mentioned actions of Beijing in a recent interview with the South China Morning Post. According to him, the EU is not satisfied with the neutral position of China.
It's like watching from the sidelines as a fox enters the henhouse and waiting for the consequences
- said the diplomat.
At the same time, Borrell noted that the European Union had to make a lot of efforts to convince Kyiv of the lack of support for the Russian army from China. The head of European diplomacy also approved Beijing's participation in the August peace conference on Ukraine, which was held in Saudi Arabia, calling it a "good step."
Meanwhile, apparently, the EU did not make enough efforts, since the NAPC of Ukraine recognized the three largest oil and gas companies from China as "sponsors of war." The Chinese Foreign Ministry, in turn, strongly condemned Kyiv's actions and called on them to "immediately eliminate the mistakes."