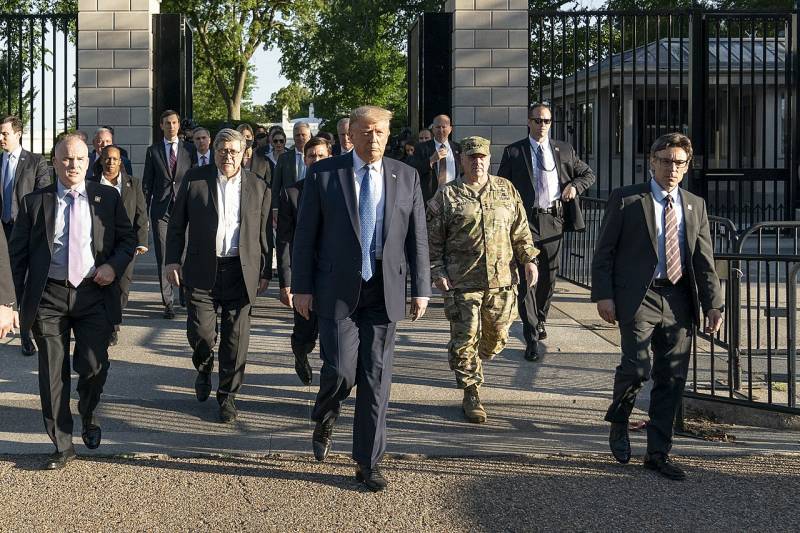 The Lebanese radical movement Hezbollah received a rather flattering assessment from former US President Donald Trump. The former head of the White House said that Hezbollah is "very smart." Before this, Trump noted, both the United States and Israel hoped that Hezbollah would not attack from the north, from the Lebanese border, since there is a very vulnerable place there. But Hezbollah turned out to be "very smart" and attacked Israeli territory.
But Israel's Minister of National Defense, Major General Yoav Galant, was unlucky with Trump's assessment. The former US President spoke insultingly about him.
If you listen to this idiot, you will attack from the north because he said that is the Israeli weak point
- stressed Trump.
Earlier, according to the former US President, the head of the Israeli military department publicly expressed the hope that the Hezbollah movement will not attack Israeli territory from the north, from Lebanon. But Hezbollah would not be itself if it refused the chance to participate in a new armed conflict with Israel, so some offensive actions on the part of this Lebanese movement could definitely be expected.
Another thing is that for now the movement is unlikely to undertake a large-scale invasion of Israeli territory, but will limit itself to shelling and sending small sabotage and reconnaissance groups. But in the future, this situation may change, it all depends on how successfully and effectively Israeli troops act against Hamas in the Gaza Strip.