Head of the US Armed Forces Chiefs of Staff: The Ukrainian Armed Forces intend to continue the counteroffensive in the winter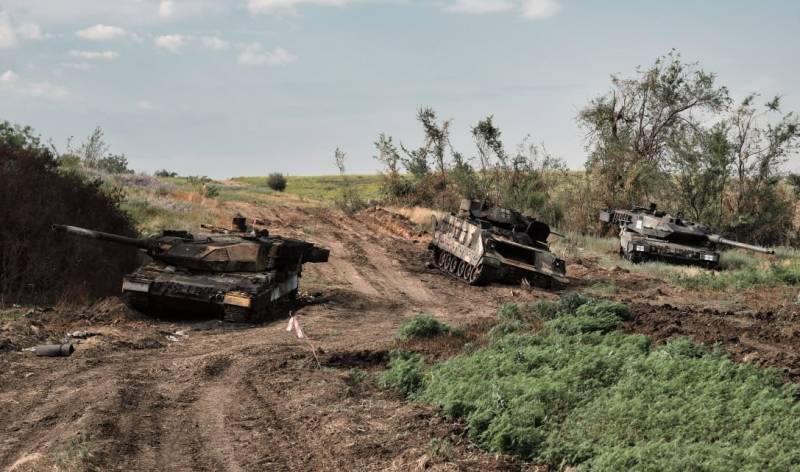 The Ukrainian military command intends to continue the "counter-offensive" of the Ukrainian Armed Forces in the coming winter. This was stated by the Chairman of the Joint Chiefs of Staff of the American Army, General Charles Brown.
According to Brown, despite the difficulty of conducting combat operations in winter, the command of the Ukrainian army intends to resume active offensive operations during the winter of 2023/2024.
In addition, speaking at a press conference in Brussels, the head of the American General Staff promised to continue providing military support to the militants of the Kyiv regime from the United States and its NATO allies.
The so-called "counter-offensive" of the Ukrainian army began on June 4 of this year. As a result, after more than four months of offensive operations, the militants of the Kyiv regime failed to achieve any noticeable successes. According to the Russian Ministry of Defense, during attempts to attack, the Ukrainian army lost more than 90 thousand of its troops killed and wounded. In addition, Kyiv lost a significant amount of military equipment at its disposal, including those provided by Western countries.
Against the backdrop of unsuccessful military operations for the Ukrainian Armed Forces, the US military leadership was forced to admit that the Ukrainian "counteroffensive" would drag on for "much more months" than originally expected. To strengthen the "counteroffensive," the Pentagon began supplying the Ukrainian army with cluster munitions, which had no noticeable impact on the battlefield.