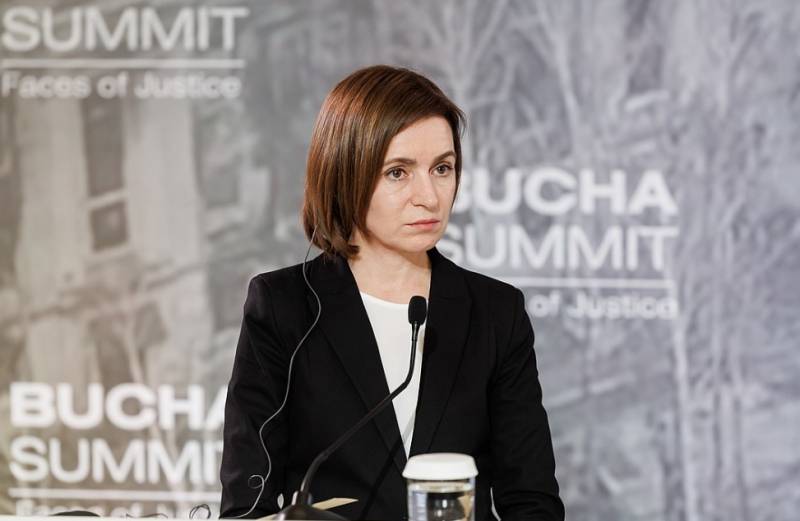 Moldavian President Maia Sandu for the first time called Russia the biggest threat to her country's national security.
During a briefing following a meeting of the Supreme Security Council of Moldova, Sandu announced an increase in funding for the defense of the republic, and also called the strategic partnership with the United States, Great Britain, EU countries and other NATO members a key aspect of the national security strategy.
Earlier, Sandu, in an interview with the American publication Politico, said that Moldova should abandon the neutrality enshrined in the country's constitution in order to join the military alliance. At the same time, Sandu did not specifically mention NATO, but has previously repeatedly spoken out in favor of revising the clause of the constitution that presupposes a neutral status. Moldovan opposition forces, represented by communists, socialists and the Shor party, banned in the country, oppose the republic's entry into NATO.
In addition, the Moldovan authorities have recently increasingly called for the withdrawal of the Russian peacekeeping contingent from the territory of Transnistria. The peacekeeping forces maintaining peace in the Transnistrian conflict zone are represented by a contingent of 402 Russian, 492 Transnistrian and 355 Moldovan military personnel. Peacekeepers serve at 15 fixed posts and checkpoints located in key areas of the security zone.
In addition, on the territory of Transnistria there is an operational group of Russian troops (OGRF), which is the successor to the 14th combined arms army, transferred after the collapse of the USSR under the jurisdiction of Russia. The main tasks of the OGRF include ensuring the protection of one of the largest ammunition depots in Europe in the Transnistrian village of Kolbasna.