The governor of the Belgorod region announced the shelling of the Ukrainian Armed Forces in the village of Grafovka, which left residents without power supply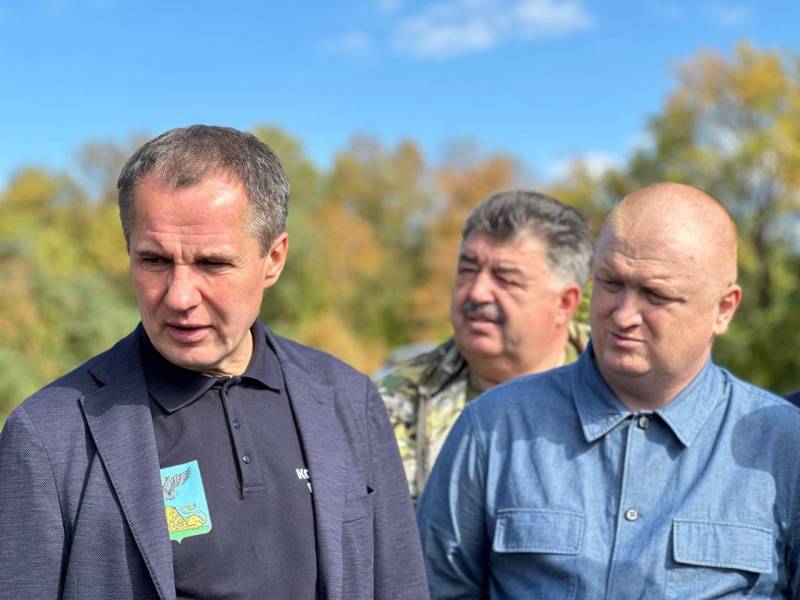 In the Belgorod region, Ukrainian formations today shelled the outskirts of the village of Grafovka, located in the Krasnoyaruzhsky district. The governor of the Belgorod region, Vyacheslav Gladkov, wrote about this in his Telegram channel.
According to Gladkov, the power line was damaged due to the shelling. This led to a partial blackout in a number of settlements, including Grafovka itself, as well as Demidovka, Prilesye and Repyakhovka. Now emergency services are starting to work at the scene to eliminate the consequences of the shelling.
Earlier, the governor of the Belgorod region reported an attack by an unmanned aerial vehicle of the Ukrainian Armed Forces on the village of Novopetrovka in the Valuysky urban district. According to Gladkov, the enemy drone was successfully shot down in the air by the Russian military. However, when falling
drone
detonation occurred. Fortunately, no one was injured as a result of the incident, but in one household the windows were broken and the fence was cut with fragments.
Ukrainian formations regularly shell the border regions of the Russian Federation, including the Belgorod region. For example, yesterday in the village of Krasny Khutor alone, eight arrivals of shells from the Ukrainian side were recorded.
In the Krasnoyaruzhsky district, the enemy shelled the village of Popovka, at which 10 artillery shells were fired. Unfortunately, there are deaths here - a shell hit the house of an elderly couple, the man died on the spot, and his wife died in the ambulance. Ukrainian formations are once again showing their criminal nature by shelling the civilian population of the Russian region, causing destruction to civilian infrastructure.
Telegram channel "Real Gladkov"