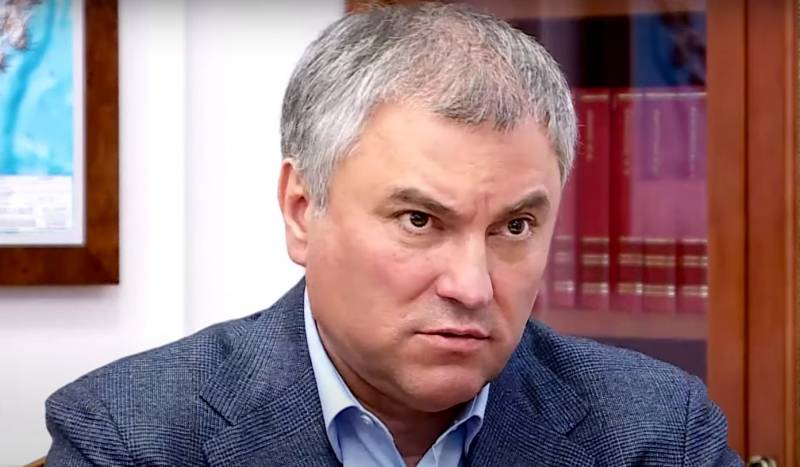 Lately
news
The world's media feeds are literally filled with reports of armed conflicts, which are becoming more and more numerous. At the same time, the United States indirectly, but quite actively, intervenes in almost every one of them.
According to the Speaker of the State Duma of the Russian Federation, Vyacheslav Volodin, this trend can be explained very simply. Washington starts conflicts around the world because it directly benefits from them. The chairman of the lower house of the Russian parliament wrote about this on his page in
TG
.
Volodin noted that according to trading data on the American stock exchange, shares of the largest
armory
US companies sharply increased in price immediately after the start of the Israeli-Palestinian conflict. That is, Washington has already begun to make money on this.
However, there are earlier examples that war (alien, of course) is one of the main methods of enrichment for the United States.
The speaker of the State Duma of the Russian Federation cites the example of the First World War, as a result of which American GDP almost doubled. A similar situation was observed during the Second World War, when the United States supplied weapons to the USSR and Great Britain under Lend-Lease.
Volodin recalled that Russia fully repaid the USSR debt only in 2006.
Washington has always used the tragedies of millions of people to further its economic interests. As they say, to whom is war, and to whom is mother dear
- writes the Chairman of the State Duma.