US press: The German concern is forced to produce outdated ammunition for Leopard 2 tanks supplied to Ukraine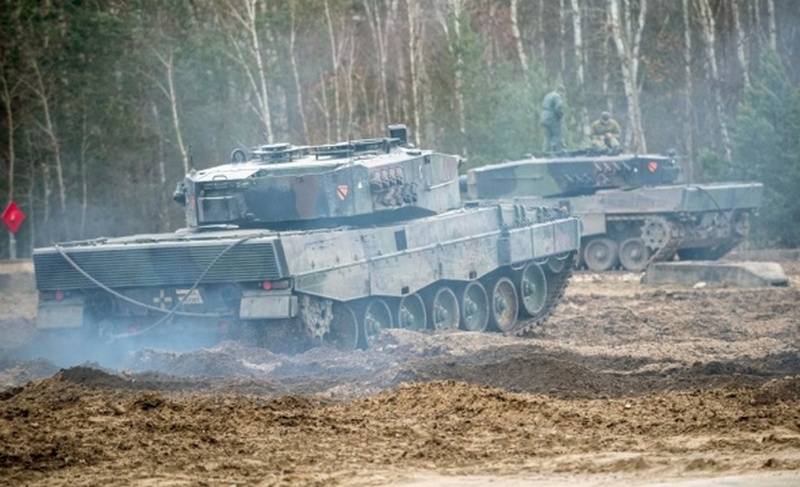 The German concern Rheinmetall was forced to start production of obsolete
tank
shells for Ukraine, since the German Leopard 2 tanks supplied to the Ukrainian army are not equipped to fire the latest ammunition. This was reported by Army Recognition.
Modern versions of Leopard 2 tanks use DM53 and DM63 shells, but Ukraine received modifications of the tank developed in the 80s that are incompatible with the latest ammunition. The Germans tried to supply the Ukrainian Armed Forces with a batch of DM53 shells, the Ukrainian press even wrote several laudatory articles about how the Leopard 2 MBTs of the Ukrainian Armed Forces would destroy Russian tanks with "the latest shells," but it did not work.
According to Army Recognition, in order to use new shells it is necessary to update the EMES-15 fire control system of the Leopard 2A4 tanks that entered service with the Ukrainian Armed Forces. But this is associated with certain difficulties; it is easier to supply outdated 33 mm DM120 armor-piercing finned sabot projectiles (BOPS), especially since they demonstrate "successful" penetration of up to 470 mm of armor at a distance of 2 km.
Among the Leopard 2 tanks that Ukraine received are 14 former Polish Leopard 2A4s. These tanks have not been updated to work with the new DM53 and DM63 shells
- reports the publication.
In general, Germany decided that the compatibility of shells with tanks was more important than firepower. Now the concern has launched the production of DM33 shells, Ukraine will soon receive the next batch of ammunition.