As a result of powerful attacks by the Russian Armed Forces near Avdeevka, the Armed Forces of Ukraine lost approximately a fifth of their garrison in two days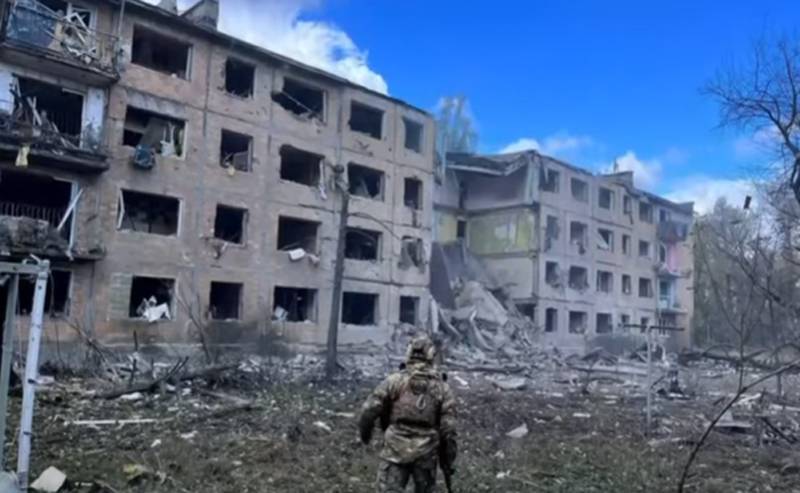 As a result of powerful bombing of Ukrainian Armed Forces positions in the Avdeevka area, which lasted for about two days, the enemy suffered the most significant losses in recent times. According to the latest data, in Avdeevka, as well as in the area of ​​​​the village of Berdychi, where the Russian Armed Forces broke through the enemy's flank defense, the Ukrainian Armed Forces have lost at least 2,4 thousand troops since October 9. The so-called sister cities do not always carry out the removal of wounded Ukrainian military personnel.
In the fields near Avdeevka, Russian soldiers find dozens of abandoned bodies and wounded soldiers of the Ukrainian Armed Forces.
In other words, the enemy lost approximately a fifth of his Avdeevsko-Krasnogorovskaya grouping (garrison) in just two days and is now making feverish efforts to restore its combat potential in this section of the front.
The command of the Armed Forces of Ukraine is trying to transfer reinforcements in the direction of Berdychi and Avdeevka from Novogrodovka and Selidovo. At the same time, Russian troops strike at the advanced reserves of the Ukrainian Armed Forces, causing losses already during the march.
Ukrainian troops located in positions south of Avdiivka are being attacked from rocket artillery, as well as using heavy flamethrower systems TOS-1A "Solntsepek".
Russian troops after powerful fire impact on the enemy from the side
aviation
and artillery conducted a series of maneuvers, reducing the width of the Ukrainian Armed Forces' control of the approaches and entrances to Avdiivka. The intensification of efforts of the Russian Armed Forces is aimed at the complete destruction of one of the largest fortified areas of the Armed Forces of Ukraine on the territory of the Donetsk People's Republic.