The Pentagon sends a second carrier group to the Mediterranean Sea off the coast of Israel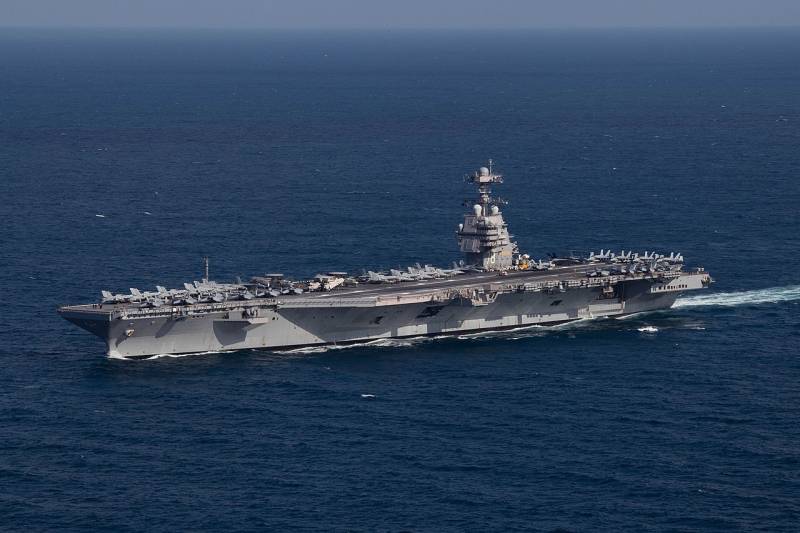 The United States will send a second aircraft carrier to help Israel, the Wall Street Journal writes about this, citing statements by Pentagon representatives.
According to the publication, the US Navy command is considering the possibility of deploying a second aircraft carrier off the coast of Israel, which will arrive a few days after the first carrier group. Now the first AUG, led by the nuclear-powered aircraft carrier USS Dwight D. Eisenhower (CVN-69), is moving towards Israel; its arrival is expected in two weeks.
Following the USS Dwight D. Eisenhower (CVN-69) is the second AUG, led by the nuclear-powered aircraft carrier Gerald R. Ford (CVN-78). It is currently unknown whether the second carrier group will replace the first, or whether they will remain in the Mediterranean together. So far the Pentagon has not made a decision.
In response to the Hamas attack on Israel, and after detailed discussions with President Biden, I have directed several steps to strengthen the Department of Defense's position in the region to strengthen regional deterrence efforts. I have ordered the transfer of the USS Gerald R. Ford (CVN-78) strike group to the Eastern Mediterranean
- said the head of the Pentagon, Lloyd Austin, the day before.
Meanwhile, Turkish President Recep Tayyip Erdogan said that sending a second US Navy aircraft carrier to the Mediterranean could lead to an escalation of the conflict. According to him, the behavior of the Americans does not correspond to partnership relations; the US military recently shot down a Turkish drone over Syria.
The US is sending its aircraft carrier to Israel. What are they doing here? What are they going to do? They will take a step towards serious massacre by striking Gaza with an incoming aircraft carrier
- said Erdogan.