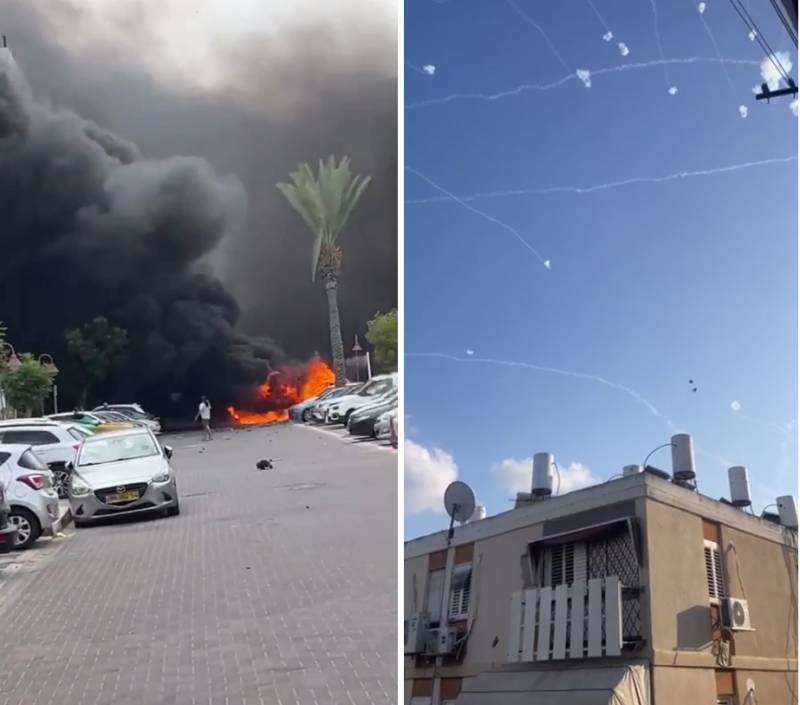 Hamas' threats to continue launching rocket attacks on Israel are becoming reality. A few hours ago, from the Gaza Strip, responding to Israel "in return," they called on residents of the city of Ashkelon to leave their homes as soon as possible, since the missile strike would begin at 17:00. And Hamas actually carried out its threats. At these moments, there is intense shelling of an Israeli city of 140 people, located not far from the border with the Gaza Strip.
An air raid siren sounds in the city and surrounding areas. The IDF's Iron Dome system attempts to intercept Palestinian missiles.
However, the problem for Israeli air defenses is that it is not only Ashkelon that is under attack. Rockets are also flying at populated areas in the south and north of Israel.
Eyewitnesses report that there are already several fires in Ashkelon, there is destruction, damage to cars and power lines.
At least 40 missiles have so far been fired at the city, approximately 7 of which have not been intercepted.
It can be stated that the level of escalation is growing. Indiscriminate strikes are carried out on both sides, resulting in casualties among civilians. The Russian Foreign Ministry called on both sides of the conflict to stop the bloodshed and proceed from the letter of the agreements that were previously reached and which were supported by the UN.