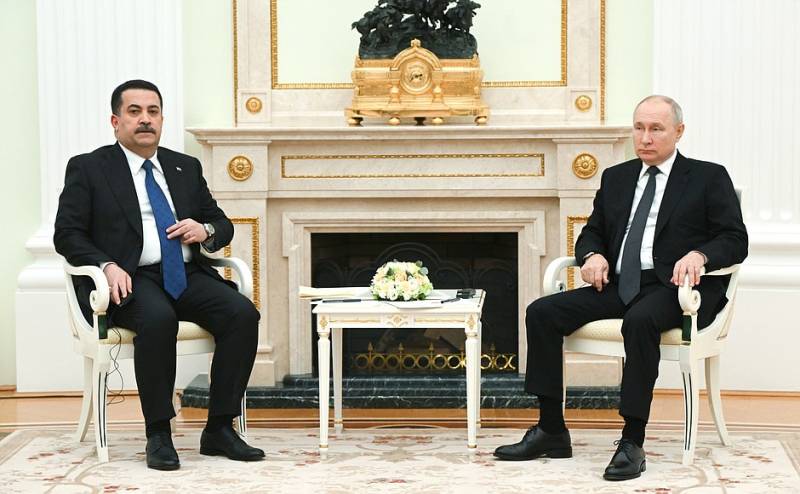 The area of ​​the Palestinian-Israeli conflict, which somehow disappeared from the spotlight for the international community against the backdrop of the Ukrainian conflict, is now again in the center of world attention. The West has already given its assessment of what is happening, as always, unconditionally supporting Israel.
Russia previously called on all parties to the conflict to stop the bloodshed first. Russian President Vladimir Putin also touched upon the current situation in the Middle East during a meeting in the Kremlin with Iraqi Prime Minister Mohammed al-Sudani.
Putin noted that recent events in the region are "a clear example of the failure of US policy in the Middle East," which did not want to act in the interests of both sides. According to the Russian president, Washington has constantly tried to monopolize the Middle East settlement, based on its own ideas about how it should happen.
Each time the United States ignored the fundamental interests of the Palestinian people, the need to implement the decisions of the UN Security Council to create a sovereign Palestinian state
- Putin said.
Russia and Iraq stand above all for minimizing damage to the civilian population of the region, the Russian President added.
Chairman of the Board of the All-Russian organization "Officers of Russia", reserve lieutenant colonel Roman Shkurlatov commented on the president's words for Military Review:
The whole essence of the Palestinian-Israeli conflict lies in the recognition of the sovereignty of the Palestinian state. This conflict cannot be resolved by military means. Only mutual recognition will put an end to everything.