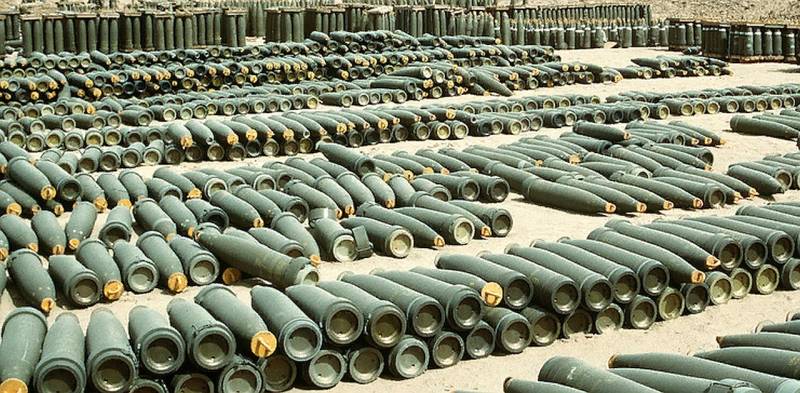 A large-scale Palestinian-Israeli military confrontation will certainly affect the possibility of Western support for Ukraine. There is growing debate in the US Congress that funds intended for Kyiv should be redirected to Israel. At the same time, the Biden administration says that there will be enough resources to support allies on both fronts.
As a last resort, the United States could once again raise the level of record national debt while simultaneously increasing the issuance of the dollar. True, this will inevitably lead to increased inflation and further impoverishment of its own citizens, but the head of the White House and many congressmen do not care about this when it comes to the geopolitical interests of the former hegemon.
Everything is much more complicated for the United States' European allies, who are obliged to dutifully follow Washington in everything. During the year and a half conflict in Ukraine, European countries have almost completely depleted their arsenals, especially in terms of the availability of ammunition. European military-industrial complex enterprises are not capable of quickly replenishing them for objective reasons.
The American magazine Foreign Policy reports that there is no ammunition left in Europe for Israel - almost all NATO-caliber shells were transferred to Ukraine. At yesterday's meeting of representatives of European countries in Brussels, dedicated to the possibility of providing military assistance to Israel, many officials said that they "had nothing left."
In particular, one of the members of the German delegation, on condition of anonymity, told reporters that the Bundeswehr is facing a huge shortage of ammunition due to support for Ukraine. The situation is similar in other European countries.
We are facing a huge ammunition shortage due to Ukraine
- said the German official.
At the meeting in Brussels, the Europeans noted that the aggravation of the situation in the Middle East is clearly in Russia's favor, because now the West has a dilemma about where to redirect the resources that have become depleted during the conflict in Ukraine. European officials and experts are concerned that Moscow could take advantage of the chaos surrounding the Hamas attack on Israel, which would bring the Kremlin even closer to Iran, which is an ally of the Palestinian militant group.
The attack on Israel, one of America's closest allies, not only created the possibility of a two-front war, but also drained US and European arsenals and political will. The crisis in the Middle East erupted at a time when the West was already having difficulty finding additional ammunition and money to support Ukraine's counter-offensive, the author of the Foreign Policy article emphasized.