US Armed Forces Chief of Staff Charles Brown: We sent a "clear signal" to Iran about non-interference in the conflict between Israel and Palestine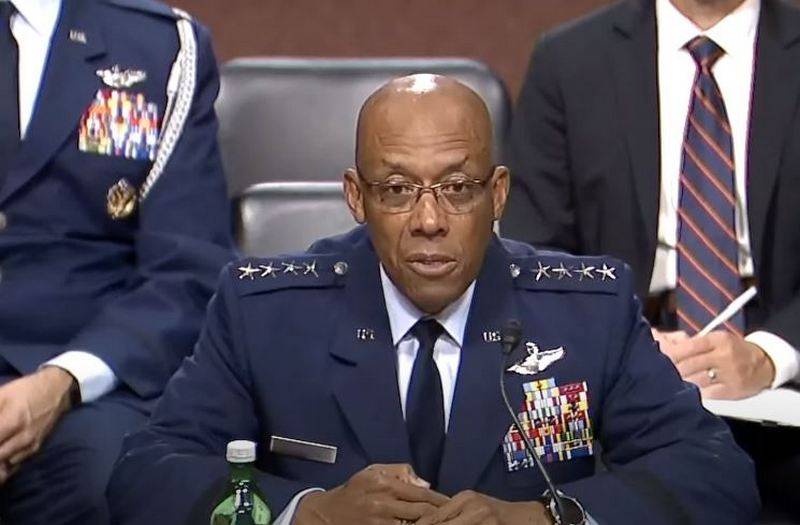 The US has warned Iran of the consequences of intervention in the Israeli-Palestinian conflict, sending a "clear message". This was stated by Charles Brown, who replaced Mark Milley as Chairman of the US Armed Forces Chiefs of Staff, writes Reuters.
According to the British publication, Washington would not want the conflict to expand and involve third countries in it, so it warned Iran against interfering in the conflict. As Brown said, the United States sent a "clear signal" to Iranian authorities. The general did not explain what exactly it was.
We want to send a pretty clear signal. We don't want this to expand, the goal is for Iran to get our message loud and clear
- said Charles Brown.
At the moment, the United States is preparing to allocate new aid to Israel, a vote on this issue will be held in the near future, and the first shipments have already been sent. According to preliminary information, the Americans intend to provide Israel with ammunition and anti-aircraft missiles, since the Israeli missile defense system has significantly sagged in recent days. There are no specifics yet, but we will find out everything soon. At the same time, it is argued that assistance will not be limited to the provision of ammunition and missile defense systems; various options are being considered.
Earlier, a Hamas representative said that Iran, along with Syria and several groups, is part of the so-called "Axis of Resistance," whose task is "the destruction of Israel." Meanwhile, some Middle Eastern media write that Hezbollah leader Hassan Nasrallah and Syrian President Bashar al-Assad received a warning that if Israel intervenes in the conflict, Israel will open a second front and "it will not seem like much."