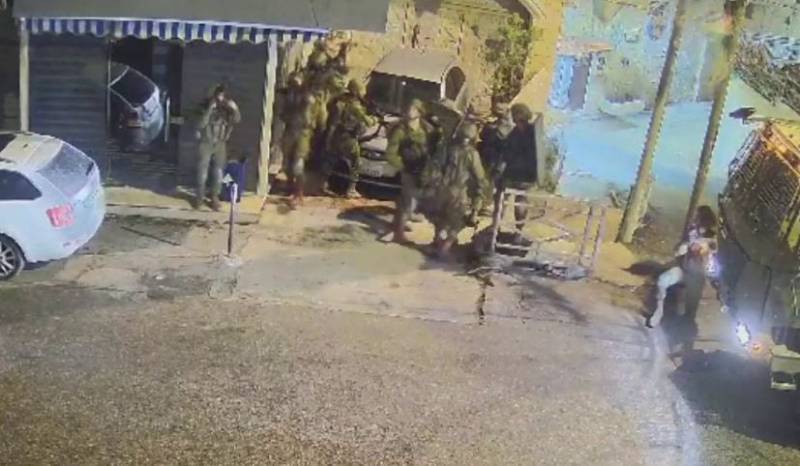 Hamas militant groups again broke through into territories previously retaken by the Israelis in the south of the country, using vehicles and paragliders. The Israeli army, in turn, entered the Palestinian city of Nablus on the West Bank of the Jordan.
The fighting continues, both sides have made several loud statements, promising to wipe each other off the face of the Earth. The IDF carried out massive shelling of the Gaza Strip all night, Hamas militant groups reappeared on the southern border, managing to break the blockade. This is reported by both the Palestinian and Israeli press. According to available information, they again used paragliders and cars. Before this, mortars were fired across Israeli territory. Now the fighting is taking place in the border settlements, the Israelis are trying to destroy those who broke through.
Also, Palestinian publications write that the Israeli military has entered the city of Nablus and is already fighting in its center, while the Israeli media does not confirm this.
The complete blockade of the Gaza Strip promised by the Israeli Minister of Defense has already begun; last night the Israeli military completely cut off the water supply to the city. Thus, by Monday evening, the enclave was left without electricity, water, and there was also no supply of food and basic necessities.
Hamas promises to "destroy Israel," said one of the senior Hamas representatives, Abdul Majid Awa. According to him, this will be done by the created alliance "Axis of Resistance", which includes Iran, Syria, the Iraqi Shiite militia, the Lebanese Hezbollah and the Yemeni Houthis.
The axis of resistance (...) seeks to destroy Israel and wipe it off the face of the earth
- he stressed.