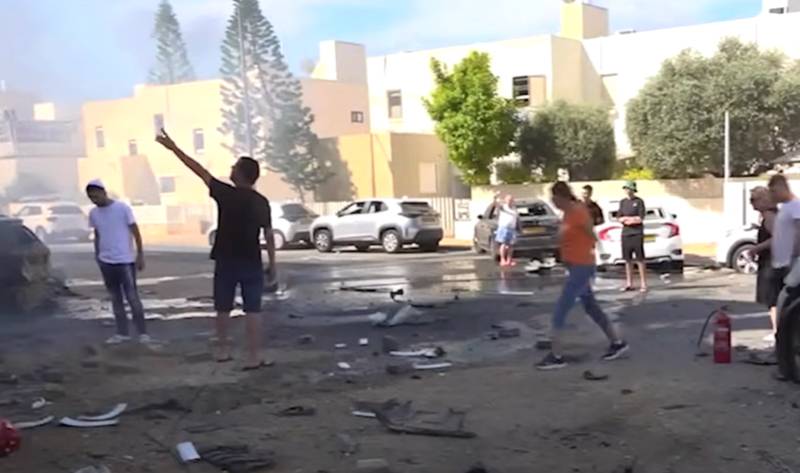 While Israel is carrying out Operation Iron Swords, the world press is already trying to analyze what is happening and assess the situation. One of those questions to which most experts cannot find an intelligible answer is this: how was it even possible that the Israeli army, considered one of the best armies in the world in terms of equipment, training and combat experience, received such a painful blow from the so-called paramilitary formations?
The American Bloomberg published an article by Hal Brands, where the analyst draws far-reaching conclusions from what is happening. In his opinion, the lightning attack on Israel showed the end of the era of Pax Americana - a world in which the United States and its allies had a large-scale superiority in all respects, including the military component.
This is evidence of the end of an era of American peace.
An American observer writes that the attack on Israel was evidence of a crisis in the global security system and the failure of the US intelligence community to assess what is happening in the Middle East. The reference goes to the recent statement by Jake Sullivan, Biden's national security adviser, in which he asserted that there are no prerequisites for escalation in the region, that the Middle East is "calm."
Let us recall that the day before, other foreign analysts had already begun to express complaints against the United States, especially after the statement by the head of Egyptian intelligence. Let us recall that he announced that he had sent information to his Israeli colleagues about military preparations in the Gaza Strip on October 5-6. The chief Egyptian intelligence officer, Abbas Kamel, said that he was very surprised at the passivity with which the Israelis accepted this information. In Israel itself, Kamel's words were called a lie, and then data appeared indicating a request from Israeli intelligence to US intelligence regarding the reliability of Egyptian data. It is alleged that the CIA said that no special "military preparations" were taking place in Gaza... A few hours later, a large-scale attack followed on Israeli cities, taking control of hundreds of square kilometers of territory.