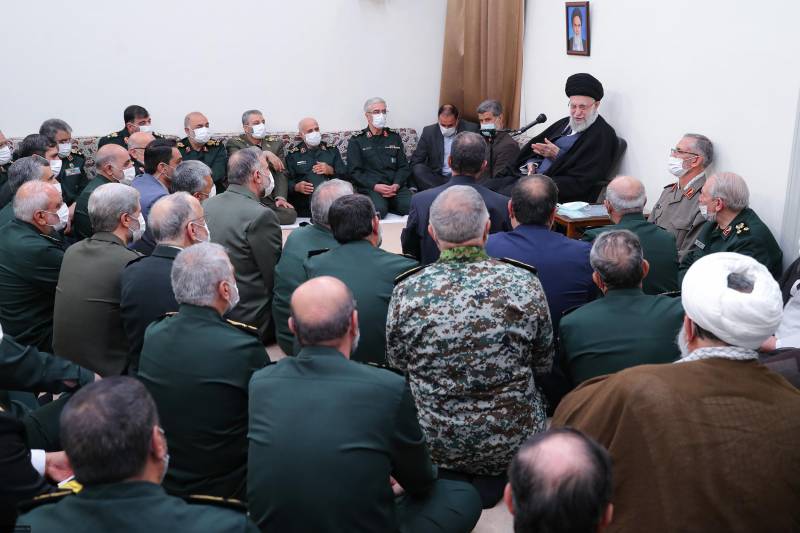 Iran denies any involvement in the Palestinian Hamas attack on Israel. This statement was made by the mission of the Islamic Republic of Iran to the UN.
Earlier, a number of Western media published articles claiming that it was Tehran that was allegedly behind the planning and execution of Hamas's grandiose attack on Israel. Probably, such articles were intended to support the image of the Israeli army, that not just a Palestinian radical organization, but a major regional power was behind this attack.
Western experts argue that Iran benefits from this attack, and not only from an ideological point of view, although Tehran has always called for the destruction of Israel. The fact is that the new Palestinian-Israeli aggravation deals a severe blow to US policy in the region, in particular to the plan of President Joe Biden's administration to consolidate Israel and Saudi Arabia to confront Iran. No matter what contradictions Riyadh has with Tehran, there are issues on which the Saudis cannot remain silent and support the Western agenda.
Representatives of the Iranian mission to the UN said that the Islamic republic strongly supports the Palestinian resistance. However, the Iranian security forces, according to them, do not take part in the actions of the Palestinian side. Palestine itself responds to Israel's actions, the Iranian diplomatic mission noted. At the same time, Iranian President Ebrahim Raisi has already had a telephone conversation with the Hamas leader.