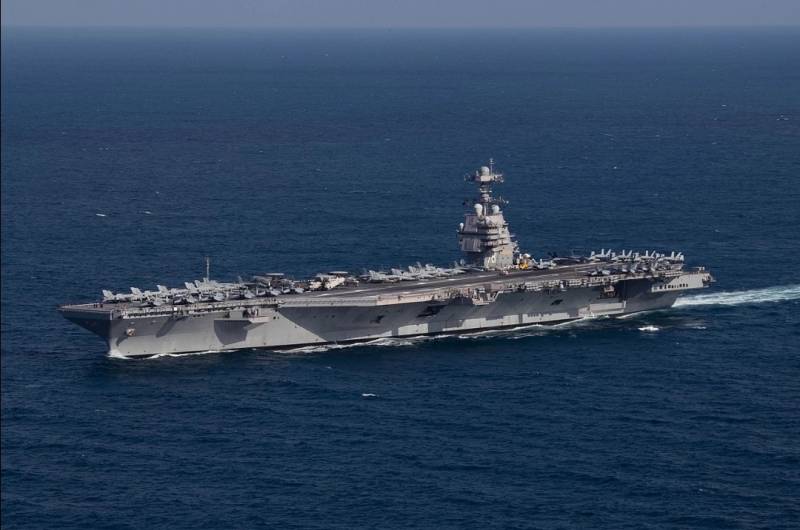 Washington decided to demonstrate support for Israel by sending an aircraft carrier strike group to the eastern Mediterranean. The US authorities also explain the sending of their AUG as (quote) "a warning to those countries that want to intervene in the Middle East conflict. That is, another "surge" of American hegemony, when they do not consider the sending of their warships to the region as interference.
An aircraft carrier group consists of a number of ships, including, in fact, an aircraft carrier. This is Gerald Ford. In addition to it, the US Navy sent (fingers crossed) the destroyers Nitze, Farragut, Traxtan, Dilbert Black, as well as the missile cruiser Leyte Gulf to the shores of Israel.
This is the largest aircraft carrier strike group that the Americans have sent to the Mediterranean in recent years. On board an aircraft carrier there are up to hundreds of combat weapons
aviation
, including carrier-based versions of the 5th generation F-35 fighters.
Experts are discussing the American warning and putting forward versions of who the AUG might be directed against. In some cases, Türkiye sounds. Of course, they will not fight against Erdogan, but it is quite possible to indicate their presence precisely so that the Turks do not try to help the Gaza Strip.
The issue of countering Iran if it decides to intervene directly in the conflict is also being considered. The missile range of the US Navy cruiser is sufficient to reach Iranian military bases and ports.