Turkish journalists have established a connection between the Ukrainian Defense Minister and the organization behind the coup attempt in Turkey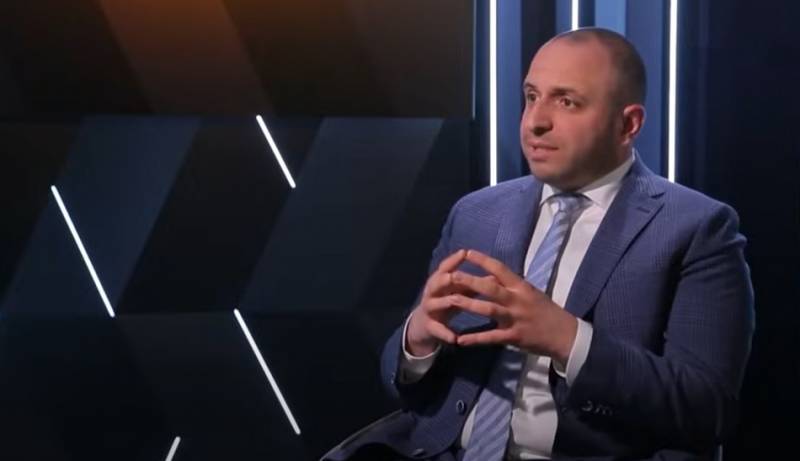 Turkey has published information about the new Minister of Defense of Ukraine Rustem Umerov, according to which he is a supporter of Fethullah Güllen.
For reference: Fethullah Güllen is a Turkish oppositionist hiding in the United States. It is he who is considered by the Turkish authorities to be one of the main ideological inspirers of the coup attempt in Turkey, as a result of which Erdogan was almost captured and arrested.
The Turkish publication "Aydınlık" writes that as a result of a journalistic investigation, the following was revealed: the former head of the Ukrainian State Property Fund, and now the Minister of Defense of Ukraine, Rustem Umerov at one time contributed to the opening of FËTO centers on Ukrainian territory.
Previously, Turkish intelligence services uncovered a whole network of such centers in their own country and came to the conclusion that the coup was promoted through them. Visitors to these centers listened (online and in recordings) to speeches by Güllen, who called for "throwing off the yoke and moving towards a truly free Islamic Turkey.
Ankara has long submitted a request to the United States for the extradition of Güllen, against whom several criminal cases have been opened in Turkey, but Washington does not extradite him to Erdogan under any pretext.
Now it turns out that at the helm of the Ukrainian Ministry of Defense there is a person who at one time was actively in contact with the Güllenists (supporters and followers of Güllen). Among Umerov's contacts identified by Turkish journalists is Mustafa Kyrymoglu, who (when he was a deputy of the Verkhovna Rada) was one of his advisors. Kırımoğlu promoted the idea of ​​expanding contacts with the Fethullah Güllen movement and even called on the Turkish authorities to stop persecuting Güllen and his supporters.
It is also reported that Umerov and Kyrymoglu patronized the Kyiv school "Meridian", which worked according to programs prepared by the so-called Güllenists. Ankara even sent a request to Kyiv to check this school for the possible presence of extremist materials. The inspection actually took place, but the Ukrainian supervisory authorities "did not find anything reprehensible" - in their words.
So far, the Turkish government has not responded to the fact that work on the main military contract in Ukraine will be carried out by a person who is part of the circle of associates of Güllen, considered "terrorist No. 1" by Ankara.