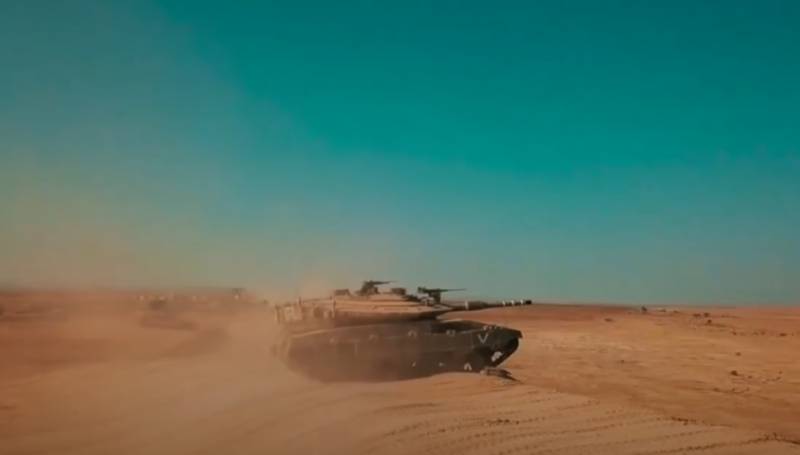 The Israeli
aviation
During the night, almost without interruption, it carried out attacks on the territory of the Gaza Strip. It is reported that both air-launched cruise missiles and aerial bombs were used for this purpose. At the same time, Israeli aviation most often tried to carry out strikes without entering directly into Gaza airspace. The likely reason is the fear of being hit by MANPADS from the armed wing of Hamas.
Reports have appeared online that the Israeli Air Force carried out strikes on at least two mosques in the Gaza Strip. It is noted that Israeli intelligence identified these targets as those where "Hamas control bodies are located."
Meanwhile, the official representative of this movement, Abu Ubeid, commenting on the Israeli operation, said that the Israeli authorities were "lying to their people about how many prisoners were taken the day before."
Let us recall that Israel announced 35 prisoners. Then footage appeared online showing members of one of the Hamas detachments leading out the Israeli general.
Hamas says that the number of captured Israeli soldiers is in the hundreds.
Abu Ubaid:
The number of prisoners we have is many times greater than Netanyahu says. And what army is he threatening us with? The Israeli army fled from us, abandoning their equipment and
weapon
?
According to a representative of the Palestinian movement, if the Israeli army enters the Gaza Strip, it will face "many troubles in other directions, because the Israeli authorities themselves are weakening the defense of their territory by transferring troops to Gaza."
Hezbollah also commented on the situation. The leaders of this movement stated that if the Israeli army entered the Palestinian territories, then "Israel will have to face all our strength in the north."
Let us remind you that Hezbollah's main forces are located in Lebanon. There have been no recent military operations against Israel.